Alpha moonshot unit completes transition as CEO Williams begins new venture.
Newly established internal-external venture unit Wayra Builder gets a head.
Goncharov appointed to lead O2 Germany's enterprise unit.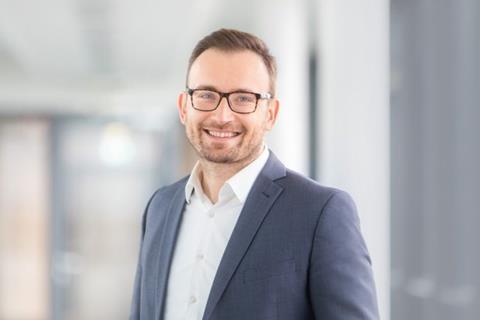 Group
Füg brought in to support EU policy and regulation; Alpha continues Koa changes; and e-learning outfit swaps out its head.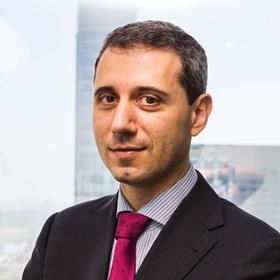 Cesar Rodriguez Dominguez left Telefónica Educación Digital (TED), where he was Managing Director (MD), to join maritime transport group Baleària as Chief Operations Officer. Dominguez ascended to the head of Telefónica's online learning solutions affiliate TED in early-2020, with Rosalía O'Donnell Baeza being listed as MD since May. TED only contributes around €10m (£8.9m) in annual revenue, but has in recent months flagged portfolio expansion through its Miríadax platform.
Telefónica Group brought in Oliver Füg as Senior Advisor for Digital Infrastructure & Regulation. He was Director of Competition & Regulation at ecta — the European Competitive Telecommunications Association — prior to the appointment, and was in the past Legal & Policy Officer for the European Commission's DG CONNECT digital single market policy directorate.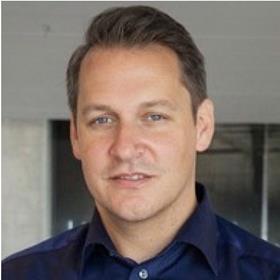 Telefónica Group's 'moonshot' innovation facility Alpha continued its apparent wind-down, seemingly being replaced by recently spun-out e-health subsidiary Koa Health (previously known as Alpha Health — Telefónicawatch, #149). Acting Alpha Chief Executive (CEO) Peter Williams, who replaced founder Pablo Rodriguez in December 2019, departed in late-2020 to found his consultancy Next Chapter Consulting. Oliver Harrison remains CEO at Koa Health, having held the spot since it was founded in 2016. Further indications that Alpha is winding down came in October 2020 amid a swathe of hires at Koa, including the transfer of a host of Alpha's C-Suite. Stephen Dunne, Alpha Chief Digital Therapeutics Officer, moved with the same title to Koa, as did Chief Technology Officer (CTO) Alberto Betella and Chief Product Officer Jordan Drewitt.
Another Alpha alumnus, former Head of Finance Nuria San Agapito Alonso, was named Head of Financial Management & Portfolio at Telefónica innovation hub Wayra.
Infra-Tech
Telefónica IoT & Big Data: Sabrina Muñoz was named Head of Sales for Brazil at Telefónica Tech's recently formalised Internet of Things and Big Data unit. Previously, she was the Group's Head of Big Data & Artificial Intelligence for Latin America.
Connected Open Innovation: Carlos Luengo Vera was appointed Business Manager for Wayra Builder and Ventures Studio, two units sitting under the Telefónica Connected Open Innovation arm. Wayra Builder is new to the scene, having been launched as the co-investment initiative in late-2020 with ambitions to create internal spin-offs in partnership with external venture capitalists.
Core Markets
O2 Germany appoints a new MD for its enterprise sales; and the UK OB sees a number of key transitions including a new sustainability lead.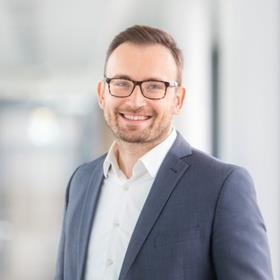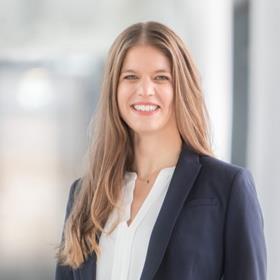 Germany: Boris Goncharov, Head of Business-to-Business Sales & Channel Management at Telefónica Deutschland (O2 Germany), was named joint Managing Director for O2 Germany's Business Sales unit alongside former Business Controlling Team Leader Mareike Mesloh . The unit is now described as an O2 Germany "sales partner" for German medium -sized businesses, a semi-independent sales business looking to foster a startup mentality while being supported by the resources of its partner OB.
Telco veteran Jatinjit Gujral joined O2 Germany as Head of Analytics, Customer Experience & Technology Tools. He was Vice-President and Head of network Digitisation at India's Bharti Airtel most recently, and Senior Manager for Technology Quality & Service Assurance at Vodafone Turkey prior to that.
Former VodafoneZiggo Head of Technology Governance & Demand Tim Luo moved to O2 Germany where he was appointed Programme Manager for Holistic Radio & Transport Planning. Luo was at Huawei Technologies and ZTE before he went to Vodafone's Dutch operation six years ago, supporting technology governance in the pre- and post-merger phases.
Eva Ulicevic was appointed Head of Enterprise Architecture at O2 Germany. She joined from local rival Deutsche Telekom, where she was most recently Senior VP IT Steering for Europe. At Deutsche Telekom Ulicevic had also spent time as SVP for EU Solution at enterprise arm T-Systems, and had a six-year tenure as Chief Technology & Information Officer at Montenegrin NatCo Crnogorski Telekom.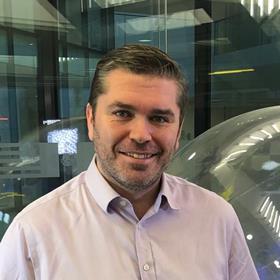 UK: Brendan O'Reilly, Telefónica UK (O2 UK) CTO, left the Group to join infrastructure provider BAI Communications. He was named Global CTO at BAI, having spent 17 years at O2. Telefónicawatch has the full story.
O2 UK Head of Finance for Major Projects & Transformation Matthew Dixon was handed a slight change in remit as Head of IT Finance, a role which makes him responsible for IT as "business partner" to the Chief Information Officer, Debra Bailey.
O2 UK named Tracey Herald Head of Corporate Responsibility & Sustainability. She was Head of Partnerships & Social Impact, leading initiatives that target youth employability, mental health, and online safety. Her new role will see her leading the OB's climate initiatives, including the 2025 net-zero goal (Telefónicawatch, #141).
Jo Hermon joined O2 UK as Head of Customer Value Management. She was formerly Head of Contract Trading at UK rival Three. It marks a return to O2 after a three-year absence. She was Head of Contract & Governance for a O2's "largest consumer partner" until 2017.
Rob Tucker was appointed Senior Manager for Online Innovation & Growth at O2 UK. He was formerly Director of Digital Commerce the UK operations of retail group QVC. Since mid-2020, he has also led an ecommerce, content, and experience consultancy under the RT Digital Consulting banner.
Alumni
Former O2 UK Managing Partner for Local Communities Louise Fellows was appointed Public Sector Director at IT infrastructure provider Softcat. Fellows left O2 in 2018, and spent the past two years as Public Sector Director for VMware's UK and Ireland operations.

Joseph Purnell is a Staff Reporter for TelcoTitans, contributing telecoms news analysis since 2019 as part of the TelcoTitans Editorial team.