Spanish Open Future leadership rotates with Global and Madrid Heads named.
Telefónica Global Solutions beds in.
Leadership named for Vivo's personal finance endeavour.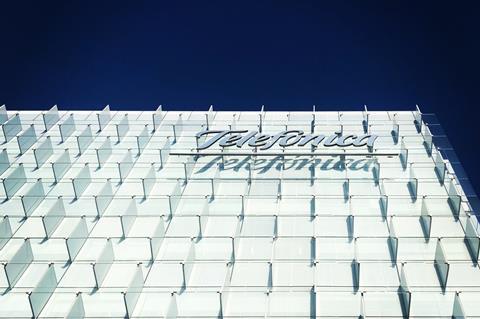 Group
Seasoned Business-to-Business (B2B) lead Martin Federico was named Telefónica Group Head of B2B Commercial Growth Acceleration. Prior to the appointment, he was Chief Marketing & Business Development Officer for Telefónica Chile's B2B segment. He had spent three years at the Chilean operating business (OB), before which he was the Group's Head of B2B Transformation for Europe & Latin America.
Ana Cattell, former Head of Product Innovation, was named Head of Product Management & Strategic Implementation at Telefónica Group. Since transitioning from Telefónica UK (O2 UK) in 2015, Cattell has led innovation teams under the Telefónica Global umbrella.
Infra-Tech
Telefónica Tech sees raft of swaps as Global Solutions beds in and Open Future leadership rotates.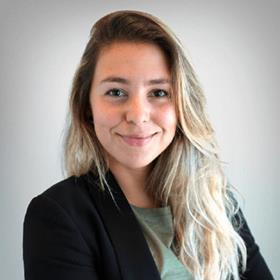 Vanessa Bermejo was appointed Head of Projects & Integration Centre at Telefónica Tech. In the role, she will lead oversee development in emerging technology including artificial intelligence, blockchain, and cloud security. She joined from professional insurance providers Grupo Previsión Sanitaria Nacional, where she was Chief Information Officer. It marks a return to the telecoms sector for Bermejo, who previously spent time as an engineer at ONO and Orange, and as a Manager of Operations & Digital Products at Vodafone Group.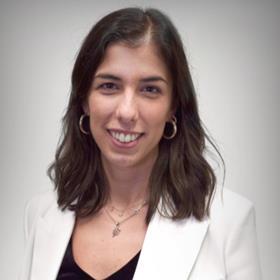 Marcia Maciel was named Head of Madrid Open Future, Telefónica's regional Open Innovation hub. Though regional, the Madrid centre also acts as the global "mothership" for Telefónica's Open Future initiative, said Maciel. Each hub partners with public and private investors to support entrepreneurship and startup growth in the area. Prior to the appointment, Maciel was Manager of Partnerships & Innovation Services at Telefónica Open Innovation. She replaced Inês Oliveira Ribeiro at the Gran Vía Madrid centre, who was named Global Head of the Open Future network earlier this year.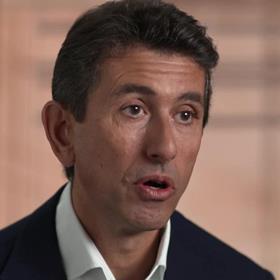 Telefónica Tech appointed Antonio Oriol Head of Hosting & Infrastructure-as-a-Service (IaaS). His remit includes global product marketing for IaaS. He was previously Head of Cloud IT Infrastructure Services at Telefónica Digital.
ElevenPaths: Marcos Jaimovich was handed the Head of Cybersecurity Operations spot for Latin America at Telefónica cybersecurity arm ElevenPaths. He was formerly Information Security Manager for Telefónica Argentina. It appears ElevenPaths has been consolidating its presence in Latin America in recent months with regional appointments in Argentina, Brazil, and Peru thus far (Telefónicawatch, #149).
Global Solutions: Pilar Sanz Velasco was named Head of IT Operations for Telefónica International Wholesale Solutions (TIWS) at Telefónica Global Solutions, the recently formed business which brings Telefónica Global Roaming, TIWS, Telefónica USA, and services to multinational corporate customers (Telefónicawatch, #148). Velasco was previously Head of Business Support Systems Operations at TIWS.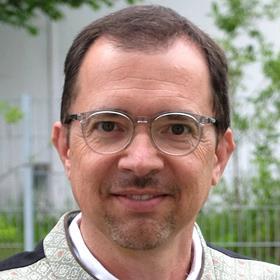 Also at Telefónica Global Solutions, Claus Eimer was appointed Head of Service & Contract Management for retailer ALDI's account. It marks a more specific role from his previous as Global Contract & Service Manager for key accounts at Telefónica Business Solutions.
Core Markets
Changes across each of Telefónica's four core markets: Vivo takes banking step; Senyer named Transport Director in Germany.
Brazil: Telefónica|Vivo named Mariana Freitas Head of Growth for financial services. She will focus on Vivo Money, the OB's newly-launched personal credit and lending service, which moved out of a pilot phase and went live in October 2020 (Telefónicawatch, #148). Freitas joined from US-based work management platform provider Pipefy, where she was Performance Marketing Manager.
Germany: Aysenur Senyer was named Director of Transport at Telefónica Germany, having joined from Vodafone Turkey. There, she was Head of Network Planning & Optimisation.
Spain: Telefónica España appointed Manuel Sevillano Zorita Head of Supply Communication & Terminal Management. Previously, he was Head of Logistics at the OB.
UK: Claire Darbon-Morris took on the Head of Sales Enablement role at O2 UK, a shift from her former position as Lead Marketing Manager. She joined the OB in 2018 after time at LG and Samsung Electronics.
Hispanomérica
Chile: Jean Franco Fernandez Lopez, previously Business Modelling Consultant at Telefónica Chile, was named Head of Corporate Management Control.
Peru: Telefónica del Peru appointed Pamela Sylvester Góngora Director of Purchasing & Development of Strategic Projects, a slightly expanded remit from her previous position as Director of Strategic Projects Developments.

Joseph Purnell is a Staff Reporter for TelcoTitans, contributing telecoms news analysis since 2019 as part of the TelcoTitans Editorial team.