Juan Carlos Garcia becomes the face of Telefónica's collaborative innovation endeavour by succeeding David del Val at 5TONIC and Telecom Infra Project.
Michael Falkensteiner takes on German brand leadership.
Another former O2 exec joins Deutsche Glasfaser management.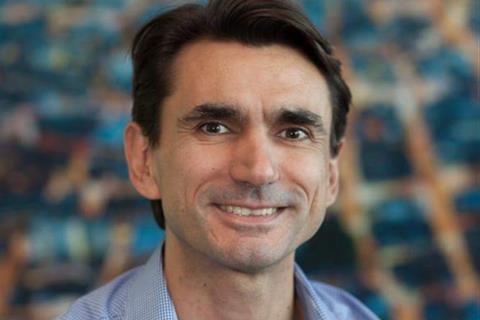 Infra-Tech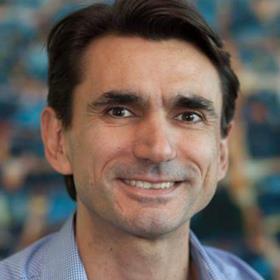 Juan Carlos Garcia, Senior Vice-President (SVP) of Technology Innovation & Ecosystems at Telefónica, replaced David del Val in two external positions. He was named del Val's successor on the Board of Directors at Facebook-germinated Telecom Infra Project, becoming Telefónica's representative alongside those from BT, Deutsche Telekom, Facebook, Intel, and Vodafone. Garcia also replaced del Val as Chair of the Steering Board at 5TONIC, the 5G research and innovation lab co-germinated by Telefónica and IMDEA Networks Institute. The Steering Board has members from several 5TONIC member companies, including Telefónica I+D, the Group's research and development unit. The two appointments add to Garcia's remit as the face of Telefónica's collaborative innovation efforts: he is also a Member of the GSM Association (GSMA) Technology Group and Chairman of the GSMA Telco Edge Cloud Taskforce. David del Val remains Chief Executive (CEO) at Telefónica I+D, a position he has held since 2014.
Chema Prieto Pablos joined Telefónica as Head of Strategic Cloud Partner Development. It marks a return to Telefónica, which he left in 2013 as Global Partnerships Manager. Since, he has been at fellow telco Ooredoo in various executive positions in the operator's Middle Eastern and North African operations. Most recently, he was Digital Transformation Director Ooredoo Algérie.
Wayra UK appointed Isabella Ghassemi-Smith Head of Marketing & Community Engagement. The newly-created role aims to support Wayra's recent strategic change, which has seen it increasingly focused on developing business opportunities between "mature startups" and Telefónica's affiliates. Ghassemi-Smith joined from SeedLegals, which provides legal support to startups seeking investment, where she was Equity Manager.
José González Díaz left the Group to found Tech Cool, which appears to be a Madrid-based IT consultancy. He was SVP of IT & Network Architecture at Telefónica, and had formerly been Director of Transformation in Telefónica Global Chief Technology Office.
Core Markets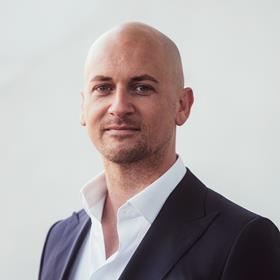 Michael Falkensteiner was appointed to the long-vacant Director of Brand & Marketing Communications spot at Telefónica Deutschland (O2 Germany), succeeding Sabine Kloos, who departed in March 2020 to join Telenor Group as SVP, Global Brand Management. Falkensteiner, formerly Principal End-to-End Communications at the operator, has led several marketing campaigns in recent years. Prior to Telefónica, he was Head of Brand at Boston Consulting Group. He now reports directly to Chief Consumer Officer Wolfgang Metze .
Telco veteran Jatinjit Gujral joined O2 Germany as Head of Analytics, Customer Experience & Technology Tools. He was VP and Head of network Digitisation at India's Bharti Airtel most recently, and Senior Manager for Technology Quality & Service Assurance at Vodafone Turkey prior to that.
Nils Joachim was appointed Director for Partner Financial & Performance Management at O2 Germany. He was previously Director, Demand & Delivery Management at the operator.
O2 Germany named Begum Semis Head of Digital, drawing her from Vodafone UK where she was Senior Delivery Manager of Internet of Things (IoT) Digital Services.
Telefónica UK (O2 UK) Manager for Complaints Change & Regulation Tracey Clough was promoted to Head of Regulatory & Executive Complaints.
Terry Killick was appointed Head of Infrastructure Governance & Demand at O2 UK, a change from his former role as Head of Voice Services at the operator.
Anna Watson, O2 UK Transformation Programme Director, was named Head of Delivery, Smart Metering. O2 UK's smart metering business provides connectivity to IoT networks for the UK government's Smart Metering initiative, which has rolled out smart utility meters to 23 million citizens as of January 2021.
Hispanoamérica
Telefónica Mexico named Delice Cruz Director of Finance, a step up from her previous role as Financial Controller.
Alumni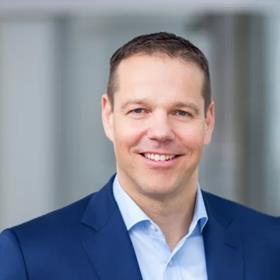 Another former O2 Germany executive joined German altnet Deutsche Glasfaser. Guido Eidmann, Managing Director and Chief Information Officer at O2 Germany until late-2019, was named Chief Operating Officer at the altnet. He left his External Advisor position at Bain & Company to take the role. Former O2 Germany CEO Thorsten Dirks was appointed CEO at Deutsche Glasfaser in late-2020.
Leandro Gaunszer was appointed Managing Director for satellite communications provider Viasat Brazil. He was previously Transformation Director for Pay TV across Telefónica's Latin America footprint before he departed in March 2020. Viasat launched in Brazil in 2018 and is now looking to expand to the country's "outer most regions", Gaunszer said.
Former O2 UK Chief Human Resources Officer and Chief of Staff Ann Pickering was named Strategic Advisor at management consultancy Indigogold. Pickering departed O2 UK in April 2020 and was subsequently appointed Strategic Advisor at KPMG (Telefónicawatch, #140 and #147).

Joseph Purnell is a Staff Reporter for TelcoTitans, contributing telecoms news analysis since 2019 as part of the TelcoTitans Editorial team.