Flavio Reis takes CIO job at Telefónica Tech's Cybersecurity & Cloud unit, with ElevenPaths' Sarwat also joining the ranks.
Brendan O'Reilly gets replaced by Telefónica Mexico CTIO on the Cornerstone board, suggesting a new O2 UK CTIO may be in the works.
Burzako fills in Oslé's Movistar+ vacancy in Spain as one of a handful of senior swaps at the home-market operator.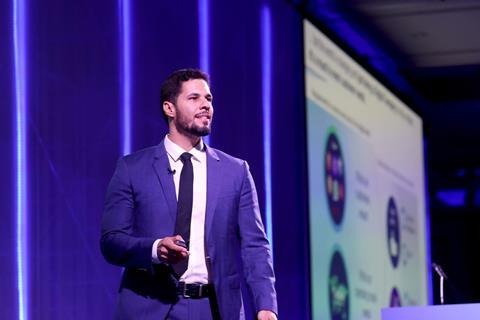 Group
Global Solutions: A distilled Telefónica Global Solutions, which bundles a handful of the Group's international operations, made two appointments. Arturo Aguilera was named Head of Project Office, a change from his previous job as Head of International Business, leading business development, presales, and project management for Telefónica International Wholesale Solutions. Eloy Rodríguez, Vice-President (VP) of International Voice Business at Telefónica Business Solutions, was appointed Senior VP for Global Wholesale Customers at Global Solutions.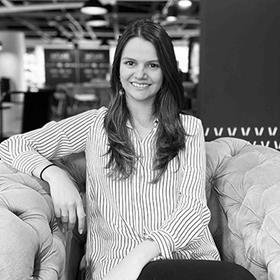 Wayra: Latin American innovation arm Wayra Hispam named María Camila Moncayo Head of Portfolio. She was previously Head of Finance & Portfolio across Wayra Colombia and Wayra Mexico.
Infra-Tech
David González Serrano was appointed Head of Software-as-a-Service, Platform-as-a-Service, and Business Applications at Telefónica Tech. He has joined the Tech unit from Telefónica Soluciones, where he managed Cloud Products. Prior to Telefónica, González spent five years at Deutsche Telekom's enterprise IT services unit T-Systems.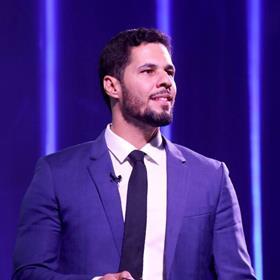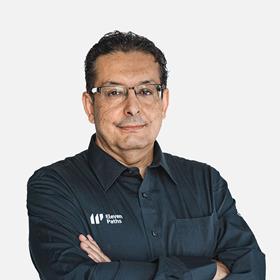 Telefónica Cybersecurity & Cloud Tech named Flavio Reis Chief Information Officer, a step up from his previous role as Global Head of Systems & IT Architecture. He has spent over 15 years at various Telefónica entities, including at Group-level and Telefónica|Vivo. Meanwhile, Rames Sarwat was named Offnet Markets Sales Director at the unit, a change from the Chief Revenue Officer position he took at cybersecurity unit ElevenPaths in May 2020. Last year, Sarwat was also added to the corporate team to oversee Tech Ventures, the ElevenPaths-powered cybersecurity investment vehicle.
Fernando Planas was named Head of Cloud Business Planning & Transformation at Telefónica Tech in Peru. He was previously IT Operations & Applications Manager at Telefónica Mexico.
Silvana Ramírez Molina, former Internet of Things (IoT) Business Development Manager at Telefónica IoT in Argentina and Chile, was appointed Telefónica Tech Country Manager for Chile.
Core Markets
Brazil: Vivo brought in Thais Mattoso as Head of Business Development for Digital Transformation, with a focus on public sector and government. She has joined from LG Electronics, where she was Head of Business Development & Strategic Alliances for the Latin American region. In the past decade she has also held IoT sales positions at Ericsson, Samsung, and T-Systems.
Germany: Thomas Bergmann, Director of Service Technology & Core Systems Development at Telefónica Deutschland (O2 Germany) was named Director of Cloud & Data Centre.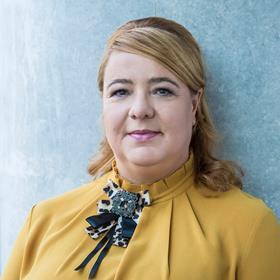 Valentina Daiber, Head of Legal & Corporate Affairs at O2 Germany, was elected VP of German industry group VATM, alongside new President David Zimmer, Managing Director of German infrastructure builder Deutsche Glasfaser. In announcing her appointment, Daiber said she will focus on mobile communications, specifically 5G and campus networks.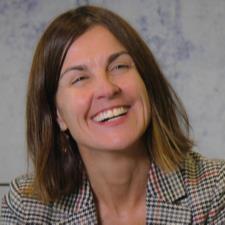 Spain: Cristina Burzako was named Director of Audiovisual and Movistar+ at Telefónica España, a role that also sees her added to the OB's Board. The move follows former Movistar+ lead Sergio Oslé's appointment as CEO, Telefónica España. It marks Burzako's return to Telefónica's pay-TV business, where she was Chief Marketing Officer until 2018. Most recently, she was Director of Marketing & Brand at the OB.
Adding to a swathe of high-profile changes at Telefónica España in recent months, two regional appointments were made. Manuel Ángel Alonso, Director for Public Sector & Large Companies in the north of the country, was handed a broader role as Director of the Northern Territory. He replaces Javier Zorrilla, who has left the Group to pursue "new projects". In the OB's Southern Territory, Joaquín Segovia was named Director. Like his northern opposite, he was formerly the region's Director for Public Sector & Large Companies. Segovia replaces Jeronimo Vilchez Peralta, who has joined Telefónica Deutschland–Allianz joint venture Unsere Grüne Glasfaser (UGG) as Chief Technology & Information Officer (CTIO). UGG, which aims to build fibre infrastructure in rural areas of Germany, has made several appointments in recent weeks as it works towards securing regulatory approval by 30 June 2021.
UK: Telefónica Mexico CTIO Omar Calvo replaced Brendan O'Reilly on the Board of Directors at Cornerstone Telecommunications Infrastructure Limited (CTIL), Telefónica UK's (O2 UK) network-sharing joint venture with Vodafone UK. Calvo is currently without an OB, having been succeeded by Victor Prieto in Mexico (see below). Meanwhile, O2 UK is currently without a CTIO following O'Reilly's departure earlier this year to join BAI Communications at Chief Technology Officer.
Telefónica UK (O2 UK) named Alex Turner Head of Omni-Channel Business Design & Architecture, a change from his previous role as Head of Transformation Design.
Hispanomérica
Victor Prieto was appointed CTIO at Telefónica Mexico, a step up from his previous role as Head of IT & Digital Services. He replaces Omar Calvo (see above).
Alumni
Patrick Lopez joined NEC as Global VP, 5G Product Management. He will lead teams responsible for open RAN, core network, and 5G technologies and services. Lopez was Global VP for Network Innovation at Telefónica for three years until 2019, during which time he also sat on the Board of Directors for Telefónica-germinated industry group 5TONIC. After leaving the operator, he spent a year as Strategy & Technology Advisory at Bell.

Joseph Purnell is a Staff Reporter for TelcoTitans, contributing telecoms news analysis since 2019 as part of the TelcoTitans Editorial team.