New integrated facility set to link in with Group restructuring, and support ongoing enterprise business drives.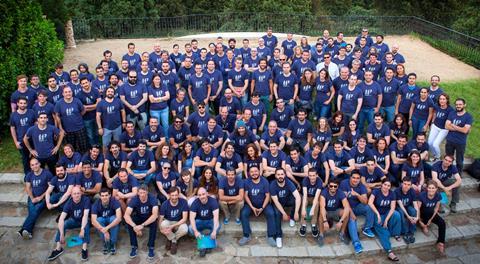 Telefónica Empresas and the Group's cybersecurity unit ElevenPaths unveiled the Group's first Digital Operations Centre (DOC) in Madrid.
Around 750 staff will work in the consolidated centre, which supports more than 1,500 large enterprises including IBEX 35 Spanish companies, government agencies, and Telefónica itself.
Telefónica said the facility had been home to the operator's cybersecurity headquarters (the Security Cyberoperations Center, or SCC) for more than a decade, as well as its command centre, which ensures business continuity for customers. The operator signalled that digital workplace support is to follow in January 2020.
The primary aim of the DOC is to manage the services that support the processes of enterprises in an integrated and coordinated manner. The centre combines digital services in the areas of managed communications, cybersecurity, Internet of Things, and cloud computing.
The integrated centre is a clear demonstration of Telefónica's commitment to developing its major enterprise business, built on the foundations of cybersecurity, data, and IoT, and ties in with the key points alluded to in the latest strategy update presented by Group Executive Chairman, José‑María Álvarez‑Pallete (see separate report).
The best way to help companies on their way to digitalisation is to make available the best multidisciplinary teams with a global vision of the business so that they resolve any incident and even anticipate them. This will guarantee the continuity of the service in any circumstances. "

— Marisa Urquía, Director of Enterprises at Telefónica España.
Notably, the SCC is said to have the largest team of cybersecurity professionals in Spain. It will operate within ElevenPaths and coordinate its services with Telefónica's global network of Security Operations Centres (SOC). According to ElevenPaths, the DOC integrates service automation and orchestration, threat detection, and response management.
The creation of the DOC follows the recent establishment of a specialist CyberSecurity Centre for Industry 4.0 (C4IN) in the northern Spanish city of León (Telefónicawatch, #138).