Operator exchanges DCs for minority holding in Nabiax.
Long-term housing services agreement established.
Deal mooted to worth around €100m.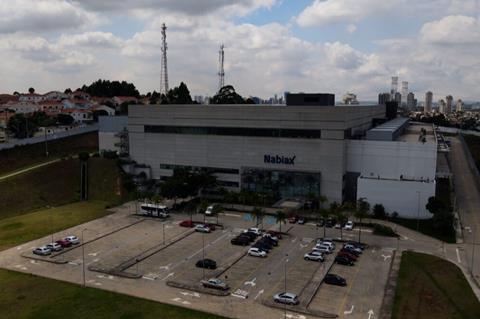 Telefónica Infra, the Group's infrastructure division, confirmed the previously-mooted sale of four data centres (DC) — two in Chile and two in Spain — to Asterion Industrial Partners (Telefónicawatch, #151).
As expected, the agreement sees the operator take a 20% stake in Nabiax, the business Asterion established to manage the eleven Telefónica facilities it acquired in 2019 (Telefónicawatch, #135, #145, and #151). The Group, moreover, will continue to use the DCs under a "equivalent" housing services agreement to the one established in 2019, ensuring that it retains ownership of on-site servers and maintains a direct link with its customers for an initial period of "ten years".
While neither party has disclosed any financial detail, Spanish media reports have valued the deal at around €100m (£86.3m).
The transaction — if and when granted regulatory approval — will be completed in two phases. This is because the transfer of assets in Chile and Spain are subject to separate administrative and technical criteria being met, the operator said.
The prospective acquisition brings Nabiax's tally to 15 DCs across seven countries: Argentina (two), Brazil (two), Chile (three), Mexico (one), Peru (two), Spain (four), and North America (one).
More to come
The move was framed by Telefónica as the latest phase of a commercial partnership with Nabiax, with which the operator signalled intent to explore "new joint opportunities" around new services, edge computing, and "DC automation".
Nabiax's portfolio is still made up entirely of Telefónica facilities. It has previously highlighted Colombia as a market of interest (wherein the Spanish telco may also be lining up an asset sale — see below). The Asterion subsidiary is also said to be open to expanding its portfolio beyond ex-Telefónica DCs, for which it has reserved around €150m (Telefónicawatch, #147).
For Telefónica, the sale firms-up its debt reduction strategy through infrastructure divestment. Earlier in 2021, the operator agreed to sell its infrastructure venture Telxius to American Towers in a deal worth about €3.5bn. The sale of its subsea cable business is also expected to take place later this year (Telefónicawatch, #153).

Sam Patterson is a Staff Reporter for TelcoTitans, contributing telecoms news analysis since September 2020 as part of the TelcoTitans Editorial team.