Movistar+ to air Champions League, Europa League, and newcomer Europa Conference.
Winning €975m bid a relative steal as COVID-19 topples Telefónica's competitors.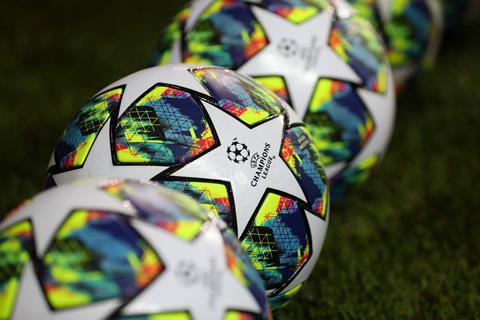 Telefonica España confirmed it had won broadcasting rights to a host of UEFA soccer competitions for another three seasons to 2024, with two flagship competitions as well as the inaugural Europa Conference League.
Telefónica stated that it is to pay €975m for the rights, and highlighted that this marks a decrease compared to its previous deal. The operator paid €1.1bn for the 2018-21 period to broadcast UEFA's competitions, including the Champions League and Europa League.
The operator was left the last bidder standing in April as others withdrew due to economic uncertainty. Initially, competition came from UK-based streaming platform DAZN and locally-based Mediapro, both of which apparently backed-out given the economic upheaval of the coronavirus crisis (Telefónicawatch, #142).
The viability of various 2020-2021 European football leagues and competitions are likely to face ongoing challenges, with international travel and domestic European football only now starting to resume after the coronavirus pause. The major UEFA tournaments were not immune to that break in play, with the final stages of the 2019-20 competition, due to end in May 2020, postponed until late-August. In an attempt to get back on track, qualifying rounds for the 2020-21 tournament will be slimmed down, and the group stages are to begin around a month later than usual. However, from the 2021 calendar year UEFA anticipates a more standard schedule is anticipated.
On resumption, Movistar+, Telefónica's pay-TV platform will broadcast the games, with rights covering both consumers and commercial premises. Emilio Gayo, Telefonica España Chief Executive, said the deal "is an important step in Movistar's strategy linked to the world of sport".
The news comes weeks after Telefónica flagged its confidence in fending off competition from DAZN for Formula 1 motor racing rights in the country. Telefónica also holds the bulk of the broadcast rights to Spain's top flight soccer league La Liga, which it paid €980m per season for the 2019-2022 stretch (Telefónicawatch, #128). While soccer remains the core of the Movistar sport offering, it also holds rights to major golf events, top-tier tennis, European basketball, and "a gentleman's sport with more and more fans within our borders ", rugby.