Telefónica Global Solutions beds in.
Swaps in all Core Markets.
Changes made across Telefónica Hispam footprint.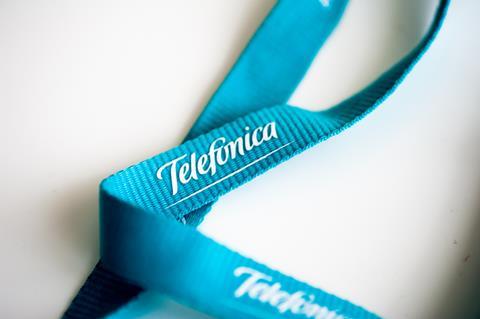 Infra-Tech
Telefónica Cybersecurity Tech, the Group's cybersecurity off-shoot, named Elísabet Iglesias Domínguez its Head of Governance, Risk Management & Compliance Security Consulting & Digital Transformation. Domínguez was Head of Security, Digital Transformation & Compliance Business at Telefónica España prior to the move.
Jordi Malo was named Head of IT Resources at Telefónica Global Solutions, the recently revamped multinational services unit. Malo was previously Head of IT Transformation at Telefónica International Wholesale Services, an entity now grouped under the Global Solutions umbrella.
Core Markets
Bit-part swaps across all Core Markets.
Brazil: Aressa Fabrini De Souza was appointed Executive Manager of Strategic Project & Digital Transformation, a position that covers digital transformation projects within Telefónica|Vivo's corporate project management office. Prior to the appointment, she was Executive Project Manager at Vivo.
Germany: Sigrid Peterson was named Senior Legal Counsel for Employment Law at Telefónica Deutschland (O2 Germany). She joined the operator from semiconductor manufacturer Infineon Technologies, where she was Senior Manager for Labour Law.
Spain: 20-year Telefónica España veteran Jose Luis Villalba Selva was appointed Director of Enterprise Sales in the operator's east region. It means a slightly larger geography compared to his previous position as Director of Enterprise Sales for Valencia, Murcia & Castellón.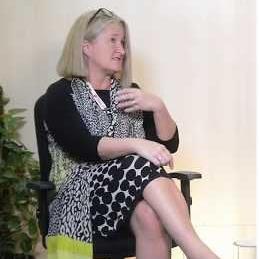 UK: Gail Brockhouse, former Head of Core Delivery & Quality Assurance, was named Head of Third-Party Security at O2 UK.
Former O2 UK Head of Change Delivery Alison Fanthom changed focus to become Head of Infrastructure.
O2 UK named María Fernández Cuevas Head of Consumer Indirect. Prior to the move, she was Head of Partner Prepay Sales.
Jody Myers was named Head of Business Planning & Communications at O2 UK. He was Head of Stores Operations Support before the move.
Market Strategy Planning Lead at O2 UK Anna Wilson was named Head of Operations Planning.
Hispanoamérica
Changes made across Telefónica Hispam footprint.
Chile: Jean Franco Fernandez Lopez was appointed Head of Corporate Management Control at Telefónica Chile. He was Business Management Consultant for Management Control prior to the appointment, joining the operator from consultancy Deloitte in 2017.
Colombia: Miguel Jimenez added Carriers to his remit as Commercial Head of Strategic Clients at Telefónica Colombia.
Mexico: Telefónica Mexico named Israel Ulises Plascencia Ornelas Deputy Director for Direct Channels in the northwest region of the country. Previously, he held the same title for the Coahuila & Durango region (north-central Mexico).
Peru: Sofia Desulovich was appointed Head of Customer Experience for Telefónica Peru's (Movistar) enterprise operations. Previously, she was Head of Retention & Quality for the same enterprise segment.
Franco Rodríguez was appointed Head of Brand for Movistar & Media at Movistar Peru, adding Media to his former title. It extends his responsibility to the management of Movistar's brand in the country, negotiating commercial relationships with strategic partners (including Facebook and Google), and expanding sponsorships and brand asset utilisation.

Joseph Purnell is a Staff Reporter for TelcoTitans, contributing telecoms news analysis since 2019 as part of the TelcoTitans Editorial team.