Newly-formed Unsere Grüne Glasfaser FTTH joint venture names a handful of team members ahead of anticipated approval.
Movistar CEO rotates to lead Telefónica Tech's Cloud unit, while Sergio Oslé takes the Spain spot.
New strategic planning lead at Group-level.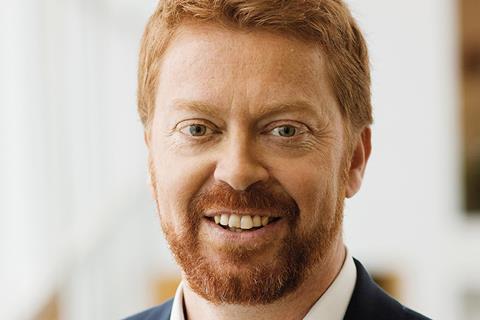 Group
Telefónica Group appointed Maya Ormazabal Herrero Director of Environment & Human Rights. She will lead Group strategy on tackling climate change, the circular economy, and sustainability in the supply chain. Previously, she was Environment & Climate Change Manager for the Group.
Eugenia Ramírez moved to Telefónica as Director of Strategic Planning & Equity Story. She was previously Chief Financial & Strategy Officer at Telefónica Mexico, having taken the position after Camilo Aya was appointed Chief Executive (CEO) in 2019 (Telefónicawatch, #137). A replacement for Ramírez has not yet been named.
Infra-Tech
Infra: Unsere Grüne Glasfaser (UGG), the German fibre-to-the-premises joint venture formed in 2020 between Telefónica Infra and Allianz (Telefónicawatch, #149), made several appointments as it continues to work towards securing regulatory approval by 30 June 2021. Among them was Susana Calvo, named Director of Product & Partner Management. She was formerly Regional Director at Group infrastructure arm Telxius. Miguel Ángel Jiménez Izquierdo was named Chief Information Officer at UGG, a change from his previous Group position as Digital Transformation Director. Eduardo Tapia, who formerly led the Architecture Team for Telefónica's Global Chief Technology & Information Office, was appointed Head of IT Architecture, Integration & Operation.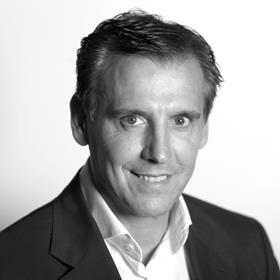 Tech: Led by Jose Cerdán as CEO, Telefónica Tech reinforced its management structure with the appointment of Pablo Eguirón as Chief Financial & Corporate Development Officer. Until now, Eguirón was Telefónica's Global Head of Investor Relations. Adrián Zunzunegui, formerly part of the Investor Relations' team and with extensive experience in the financial markets, assumed the responsibility of leading this area.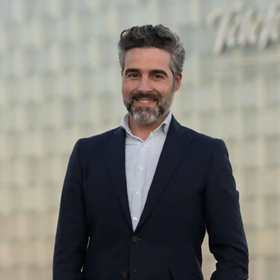 A series of appointments were made at Telefónica Tech's recently re-organised Cybersecurity & Cloud unit. Most prominently, María Jesús Almazor was named CEO, reporting to Telefónica Tech CEO Jose Cerdán. She was formerly CEO at Telefónica España (Movistar — which has also been reshuffling top execs, as per below). Alejandro Olivares de Diego was named Head of Strategic Partnerships for Cloud Business. He was previously Manager for Digital Growth & Transformation across Telefónica operating businesses (OB), with a digital transformation remit at Telefónica Deutschland (O2 Germany) and at the Business-to-Business (B2B) units in Chile and Colombia. Silvia García Nieto was named Head of Cloud Professional & Managed Services, a similar role to her previous as B2B Cloud Services Product Manager. Tábata Romero joined Telefónica Tech as Head of Cybersecurity Products & Communications. Prior to the move she managed Unified Communications as-a-Service (UCaaS) at Cisco Systems, covering Canada and Latin America. This is a return to Telefónica for Romero, who was UCaaS Product Development Manager at the erstwhile Telefónica Cloud unit until 2016.
Core Markets
Germany: Jan Busch, Director of Digital Interaction & Service Integration at O2 Germany, was handed a new role as Director of B2B Technology Solutions. In a similar change, Kai Sevecke, former Head of Fixed & Workflow, swapped to become Head of B2B Technology Solutions, with a focus on Customer Processes & Automation. Busch flagged on LinkedIn that his team will lead on the OB's Wipro partnership, which is underpinning a major overhaul of the OB's IT architecture (Telefónicawatch, #151).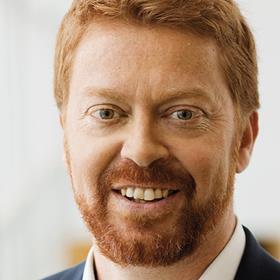 Spain: Recent Movistar changes were capped with the appointment of a new CEO to replace Almazor, who switched to head the Group's Cybersecurity & Cloud Tech unit (see above). She was replaced by Sergio Oslé, former Director of Marketing & Product and Chairman of Movistar's pay-TV platform Movistar+. Oslé joined Movistar in 2017 from McKinsey, where he was Partner. The change follows high-profile movements among Almazor's former reports in January 2021, the most significant of which was an enhanced role for Multibrand, Experience & Customer Policies lead Pedro Serrahima.
UK: Will Kirkpatrick, Head of Operations for Corporate Social Responsibility at Telefónica UK (O2 UK), was named Head of Sustainability & Social Impact, leading the OB's sustainability agenda. In a similar appointment, Tracey Herald was recently named Head of Corporate Responsibility & Sustainability at O2 UK. While Herald is leading the operator's 2025 net-zero goal (Telefónicawatch, #145 and #150), it appears that Kirkpatrick's remit is focused more on social and brand impact.

Joseph Purnell is a Staff Reporter for TelcoTitans, contributing telecoms news analysis since 2019 as part of the TelcoTitans Editorial team.