Telefónica Insurance names a Director General as it expands its footprint.
Telefónica Global Solutions rejig makes an impact.
4iQ gets new CEO well-versed in strategic sales.
A shift in UK SMB leads.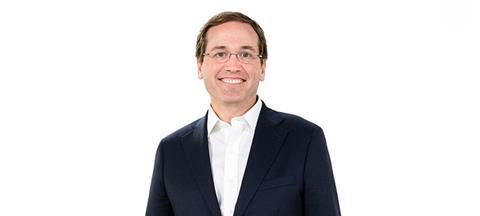 Group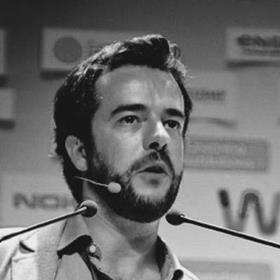 Aitor Goyenechea was named Director of Telefónica Group's Creative Content Hub. Prior to the move, he was Director of Corporate Communications for Online, Social Media & Internal at the Group. He originally joined Telefónica as Head of Strategic Partnerships & Communications at innovation house Wayra.
Infra-Tech
Telefónica Insurance names Ban DG; Global Solutions rejig takes shape.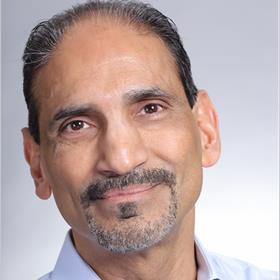 Telefónica Tech Ventures portfolio company 4iQ, a digital risk protection specialist, appointed Kailash Ambwani Chief Executive (CEO). Telefónica participated in a $14m (€12m) Series-A funding round in 4iQ in 2016 (Telefónicawatch, #110). Ambwani has spent the past three decades leading technology providers ahead of strategic sales, including as CEO as Astound, Actiance, and Gold Disk. In the past two years, he has focused on advisory and investor roles at AI innovator Senso.ai and remote healthcare specialist Evolko, and as CEO at US-based data management company Waterline Data.
Javier Asenjo was named Head of Product Management, Strategic Partnerships & New Business at Telefónica, with a focus on Connectivity HUB, Sponsored Roaming, and Multi-IMSI Solutions for enterprise customers. Previously, he was Senior Business Development Manager for Strategic Partnerships & New Business.
Cyril Ban was named Director General at Telefónica Insurance, the unit that recently expanded its remit to cybersecurity insurance via a new Ciberseguro Empresas service (Telefónicawatch, #148). Ban was previously Financial & Administrative Manager at the insurance arm.
Restructuring at Telefónica Global Solutions saw title changes across Telefónica International Wholesale Services (TIWS) and Telefónica Business Solutions (Telefónicawatch, #148). Julio Beamonte Aisa, formerly the CEO at TIWS, was named CEO at Global Solutions, reporting to Telefónica Tech CEO José Cerdán.
Jose Cruz, was appointed Head of Cybersecurity Sales at ElevenPaths' Peruvian business. He previously held a commercial and technical role for a Telefónica Peru security "key account".
Mariam Saadat was named Head of EU28 Region at Telefónica Global Roaming. She was formerly Senior Commercial Manager at the unit.
Core Markets
UK SMB changes and HR swap in Spain.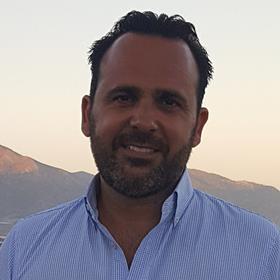 Germany: Manuela Usler was appointed Head of Product Management, Mobile, at Telefónica Deutschland. Prior to the move, he was Product Manager at the operator.
Spain: Raúl Gutiérrez Bolívar was named Director of Labour Relations at Telefónica España. This marks a change from his previous role as Director of Organisation, Compensation & Talent Management.
UK: Colin Bradford was appointed Head of Professional Skills Development at Telefónica UK (O2 UK), a change from his post as Commercial Learning & Development Manager.
Gergely Fulop was appointed Head of Sales Data & Reporting at O2 UK. He was previously Senior Sales Performance Manager at the operator.
O2 UK's Small- and Medium-size Business (SMB) operation highlighted two changes: former Commercial Performance & Planning Marketing Lead Kelly George was named Head of SMB Planning, Pricing & Performance; and James O'Connor, former Head of Pay-As-You-Go, Hardware & Services, was named Head of SMB Marketing.
Tiffany Jones, former HR Business Partner for O2 UK's Sales & Finance team, was named Head of Consumer Trading Governance.
Hispanoamérica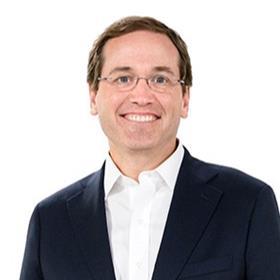 Jean Franco Fernandez Lopez was appointed Head of Corporate Management Control at Telefónica Chile. The former Deloitte Chile Financial Auditor was most recently Business Modelling Consultant at Telefónica Chile.
Bernardo Quinn, currently a Non-Executive Board Member at Telefónica Argentina, Chile, Peru, and Uruguay, and former CEO of Telefónica's erstwhile HispAm Sur region, was named Strategic Advisor at Madrid-based business development consultancy WALK.

Joseph Purnell is a Staff Reporter for TelcoTitans, contributing telecoms news analysis since 2019 as part of the TelcoTitans Editorial team.