Telefónica and Virgin Media execs share the spoils 50:50 at the new venture, which is still pending regulatory approval.
Jo Bertram and Gareth Turpin among the O2 names to get a seat, with Telefónica Argentina's de Meo brought in as CIO.
No room for O2's HR guru Catherine Leaver, Operations lead Derek McManus, or GC Edward Smith.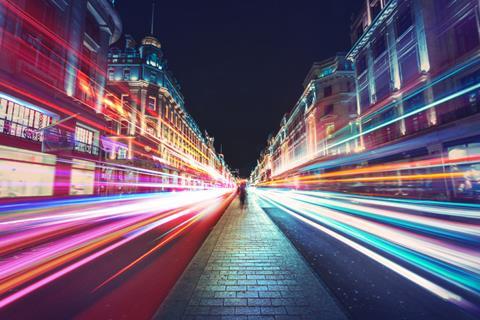 Ahead of the anticipated regulatory approval for Telefónica UK's merger with Liberty Global's Virgin Media, the leadership for the entity (VM-O2) team has been unveiled.
As previously announced, Lutz Schüler and Patricia Cobian will be Chief Executive and Chief Financial Officer respectively. Now, after the Competition & Markets Authority issued provisional approval for the merger earlier this month, the remaining executive committee seats have been filled.
Operations equal
In terms of operations, there will be an even split between Virgin and Telefónica names, although the Spanish Group has elected to bring in two executives from outside O2 leadership. A fixed-mobile convergence focus is evident, particularly in operations and business leadership.
Jeff Dodds, incumbent Chief Operating Officer (COO) at Virgin Media, will take the same title at the new company with a focus on TV, Broadband, and Fixed-Mobile Convergence. It means O2 UK COO Derek McManus will be leaving the company once the merger is complete. He has not yet confirmed his next step, other than to say he will remain in the role until the merger is finalised.
Jo Bertram, MD of O2 Business, will be MD for Business & Wholesale at VM-O2. Bertram joined O2 in 2018 as Chief Digital & Strategy Officer before taking the helm at the enterprise arm the following year. Her Virgin Media counterpart Peter Kelly, MD of the Virgin Media Business unit since 2013, has not yet confirmed his next step.
Rob Evans, MD Lightning, Virgin Media's national network expansion programme, will be appointed MD, Fixed Network Expansion, effectively continuing the work he has undertaken over the four years at the operator.
Gareth Turpin, O2 UK Sales Director, will become Chief Commercial Officer for Mobile. In Turpin's current position he oversees sales activity for O2's consumer and enterprise segments.
Philipp Wohland, Chief People & Transformation Officer at Virgin Media, will retain the same title at VM-O2. He joined the operator from Unitymedia (now Vodafone Germany) in 2018 as MD, Transformation, before taking his current role a year later. Catherine Leaver, O2 UK's Director of Human Resources, announced her departure from the operator after 16 years. She had played a pivotal role in O2's HR transformation programmes over the past three years since joining from Telefónica Group.
CTIO split follows O2 example
Among the announcements was the decision to keep the Chief Information Officer (CIO) and Chief Technology Officer (CTO) roles separate, following the model at O2 UK, rather than that at Virgin Media where the roles were combined. In keeping with industry transformation trends, a distinct Chief Digital Officer position will be ported from Virgin Media.
Adrián de Meo, currently CTIO at Telefónica Argentina, will take the CIO spot. It marks a return to the UK for the one-time O2 UK CTO, who made the switch from the UK to Argentina six year ago. Current O2 UK CIO Debra Bailey has not confirmed her next move.
Jeanie York¸ current CTIO at Virgin Media, will be named CTO. Prior to her current posting she was Managing Director (MD) for Core Network Planning, Engineering & Operations at Liberty Global. She had been earmarked as a lead contender for the role by TelcoTitans when former O2 UK CTO Brendan O'Reilly left last month. Following O'Reilly's departure, O2 UK turned to Jorge Ribeiro its Head of Core & IT Infrastructure, and Omar Calvo, former CTIO at Telefónica Mexico, to share the O2 CTO responsibilities, with Calvo assuming the title of Director of Radio Network Engineering. It remains to be seen whether the two executives will remain with the merged entity.
Kay Schwabedal, Chief Digital Officer at Virgin Media, will retain the title at the new company.
Policy people
Other key appointments were announced in VM-O2's policy and regulatory affairs positions. Similar to the CIO/CTO split, the new company will follow O2 UK's lead and separate its Corporate Affairs and General Counsel functions. Both positions will be taken by a Telefónica executive, with Virgin Media's current General Counsel and Chief Corporate Affairs Officer Mine Hifzi yet to confirm her next move.
Enrique Medina, Chief Policy Officer at Telefónica Group, will become General Counsel and Chief Regulatory Officer. He will ostensibly replace O2 UK stalwart Edward Smith who announced his departure this week.
Nicola Green, former Director of Corporate Affairs at O2 UK, was named Director of Communications & Corporate Affairs. She joined O2 UK nearly two decades ago from rival operator Orange.

Joseph Purnell is a Staff Reporter for TelcoTitans, contributing telecoms news analysis since 2019 as part of the TelcoTitans Editorial team.