Telefónica leads latest Telecom Infra Project solution group, with private networks the focus.
TIP Community Lab in Madrid to host tests before Málaga excursion.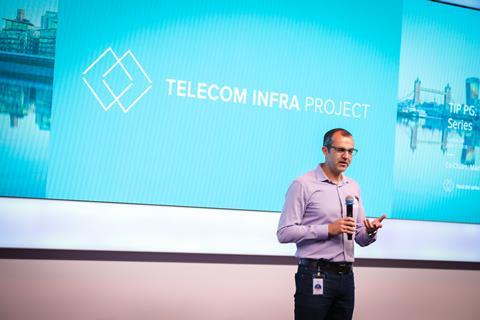 Telecom Infra Project (TIP) launched a 5G Private Networks solution group, led by Telefónica, which will investigate ways to standardise and speed up approaches to what it described as "one of the most attractive commercial opportunities for 5G".
Primarily, the 5G Private Networks group aims to enable the "full automation" of enterprise private networks with cloud-native network management and operational models. It will use the continuous improvement/continuous development (CI/CD) platform developed by the OpenRAN Project Group, which aims to automate the integration and deployment of open radio access network (RAN) systems (Telefónicawatch, #140, #142, and passim).
David Martin Lambás, Senior Manager for Connectivity Innovation at Telefónica, will chair the group, with the operator's Senior Tech Expert José Núñez-Martínez named Technical Lead alongside Facebook's Global Cloud Integration Head Sriram Subramanian.
The first iterations of the solution will be tested at the Telefónica-sponsored TIP Community Lab in Madrid, before moving to Málaga for field trials.
Juan Carlos Garcia, Senior Vice-President of Technology Innovation & Ecosystem at Telefónica, and member of the TIP Board of Directors, said the solution group will create new use-cases for 5G by enabling "more efficient" operations. "The TIP community is the perfect environment for this innovation", he added.
The project will sit alongside Telefónica's portfolio of 5G private network efforts in Spain. The Group is partnered with Ericsson in Madrid on a healthcare use-case; Gamma Solutions in Extramadura for medical training; and Nokia in Andalucía for security and city management (Telefónicawatch, #146). A tie-up with leading Spanish retail group El Corte Inglés was also established in 2020, under which the operator is working with Ericsson to pilot a private 5G network with edge computing technology to automate in-house machinery (Telefónicawatch, #148).

Joseph Purnell is a Staff Reporter for TelcoTitans, contributing telecoms news analysis since 2019 as part of the TelcoTitans Editorial team.