Mentoring programme aims to create a "community of disabled talent" to foster inclusivity.
CEO Álvarez-Pallete says the initiative will help "humanise technology and break down barriers".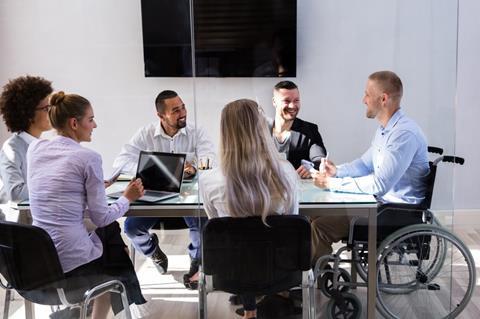 Telefónica joined inclusivity programme Generation Valuable as it looks to foster in-house diversity.
The operator, which claims to be the first Spanish business and international telco to join the programme, regards opportunities for people with disabilities as, "not only an ethical imperative, but also a question of talent and business", according to Chief Executive José María Álvarez-Pallete.
He added that "no company can afford to do without any valuable professional", and that diversity enables Telefónica to "better understand the real needs of our customers".
" We need to empower people with disabilities to humanise technology and break down barriers with digitalisation. "

Álvarez-Pallete.
Generation Valuable — driven by 28 early-adopting corporations including Channel 4, Deloitte, HSBC, and ITV — seeks to identify and create a "community of disabled talent". The community is charged with sharing and reporting on their experiences to C-Suite managers.
The programme, launched at the World Economic Forum in May, encourages employees with disabilities to team up with a mentor from senior management to collaborate on the "transformation pillars" of the Valuable 500 — "culture, customer, reporting, representation, and procurement" — over the course of twelve months.
The Valuable 500 is made up of 36 of the FTSE 100, 48 Fortune 500, and 28 of the Nikkei. Telefónica joined the initiative at its inception in 2019.
Telefónica added that is has "reinforced" its awareness campaigns, workshops, training courses, and accessibility guides as part of a wider inclusivity drive across the company.
The operator's inclusivity objectives are monitored by the Global Diversity Council, made up of senior executives.
"This body has reinforced the monitoring of this issue in 2022, with monographic sessions to promote the inclusion of people with disabilities in the company and in society", said a Telefónica statement.