ESG remains in the Telefónica spotlight with more refinancing at the Group.
Decarbonisation and increased executive diversity the criteria for success.
Group edges closer to €10bn total volume ambition.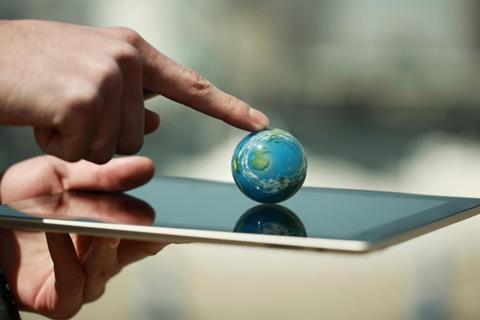 Telefónica put environmental, social, and corporate governance (ESG) at the heart of its fiscal machine by issuing a further €5.5bn of sustainability-linked bonds.
The €5.5bn packet, representing a refinancing of the operator's primary syndicated facility, is linked to two objectives:
The mitigation of climate change — a target which is in turn split into two commitments. First, to reduce Telefónica's own carbon footprint; and secondly to research, design, and launch solutions that support emissions reduction plans in adjacent sectors.
An increase in female executives. This target comes with ameliorated ratios in senior leadership, with a particular focus on improved female participation in engineering and science sectors.
Telefónica said the transaction was oversubscribed by "more than 30%", with backing from Natwest as agent and BNP Paribas as sustainable coordinator. Clifford Chance provided legal advice.
The credit agreement has a term of five years, with the option to extend for a further two years to a maximum of seven, at Telefónica's discretion.
Pacesetters
When Telefónica issued its last green bond tranche in November 2021, it claimed to have the largest cumulative ESG-linked financing package in the telecoms sector. With the addition of a further €5.5bn, it now has a total sustainable financing volume of €8.75bn.
The Group aims to surpass €10bn in total volume on the market "in the coming years", and has a sizable dent in that target with the latest addition. It issued two bonds in 2021: a €750m hybrid bond in November which attracted 175 orders; and €1bn worth of bonds in February, focused on financing fibre rollout and rural connectivity projects. In both cases, the operator reported oversubscription, indicating high demand for financing of this type (Telefónicawatch, #151 and #160).
Dual focus
The first of the objectives, the mitigation of climate change, comes with some relatively specific KPIs: to reduce both Scope 1 and Scope 2 emissions by 70% by 2025 (although a baseline was not given); and to reduce them further by 80% by 2030.
Telefónica published its 'A connected world, a sustainable world' paper in mid-2021 to outline its decarbonisation objectives, aligned with the United Nations' 2030 Agenda and the associated Sustainable Development Goals. The operator is committed to developing "more efficient" networks and extending the use of renewable energy across its international footprint, and has targets to become a "zero-waste" business and implement new supply chain processes to ensure "ethical and sustainable" procurement (Telefónicawatch, #156).
The second objective aims to increase the representation of women across Telefónica's senior executive positions. It targets 37% of "executive positions" to be filled by women by 2027, a stepping stone towards 40% by 2030.
Currently, 27% of Group executives are 27%, which was an increase of 1.8% on the year prior. This changes by market, inevitably, with Brazil's Telefónica|Vivo — which has been among the more vocal operating businesses in its effort to diversify its management — sitting at 32% (Telefónicawatch, #152 and #157).

Joseph Purnell is a Staff Reporter for TelcoTitans, contributing telecoms news analysis since 2019 as part of the TelcoTitans Editorial team.