Startup's funding pot topped up by angel investors.
CyG member of Wayra's Hall of Fame.
Cross-industry sustainability drive key to CyG's growth potential.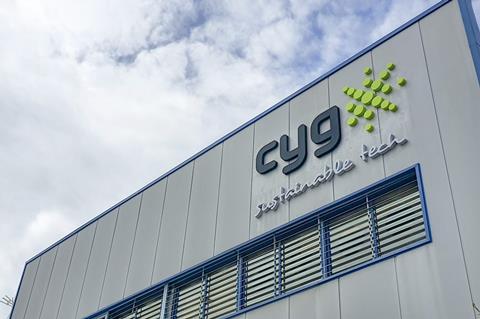 Telefónica-backed electronic repairs, recycling, and after-sales company CyG It Sustainable Tech flagged that it had received €2m (£1.7m) in a seed funding round.
The round was led by private lender Fred Guelen, Chief Executive (CEO) of US-based real-estate rationalisation and facility management specialist Planon. "Several business angels" from seed-stage investment vehicle Andalusian Association of Business Angels Networks (AABAN) also contributed funds, CyG said.
According to a report in local news outlet ABC de Sevilla, Guelen and Maria Luisa García, President of AABAN, have joined CyG's Board of Directors.
The Seville-headquartered startup said the financing will support organic and inorganic expansion, as part of its strategy of achieving "double-digit growth" in the "coming years".
CyG was founded in 2004 by the trio of Alejandro Costa (CEO), Jose Angel Costa (Chief Information Officer), and Ricardo Gonzalez (Business Development Manager). The vendor provides multi-faceted waste-reduction, consultancy, and device management and refurbishment services across five continents, with a "presence in 102 countries".
Its flagship product — artificial intelligence-powered automation software platform Aitana — purports to enable businesses to conduct cost-effective sales campaigns through the provision of sales tracking information and "real-time" forecasting capabilities. It recently highlighted a collaboration with handset vendor LG to help it run infrastructure more efficiently and lower energy costs.
Alongside LG, CYG clients include ASUS, Lenovo, Samsung, and Toshiba.
Telefónica has a stake in CyG via its startup accelerator arm Wayra, but it is unclear when the two businesses originally linked-up. CyG is today namechecked as one of the unit's Hall of Fame portfolio companies. The engagement extends to their joint participation in Spain's cross-industry not-for-profit COTEC Foundation, which among other things encourages greater action on climate change. CyG — which joined in late-2020 — is leading a COTEC "working group" called the Right to Repair and Circular Economy to promote "innovative" ways of managing the country's environmental footprint and eliminate waste. Telefónica is also a leading member. The Group's Executive Chairman José María Álvarez Pallete sits on COTEC's Board of Trustees as Vice-President.
Also worth noting is that Telefónica has recently signalled intent to expand engagement with members of its partner ecosystem (especially vendors) on its own energy saving initiatives, as it works towards a more sustainable business model.

Sam Patterson is a Staff Reporter for TelcoTitans, contributing telecoms news analysis since September 2020 as part of the TelcoTitans Editorial team.