Operator cites a variety of reasons for delays as it falls short of the progress of its rivals in meeting targets for households and transport infrastructure across the nation.
O2 promises to fulfil obligations by end‑2020.
Coverage obligations are part of ongoing 5G legal wrangles.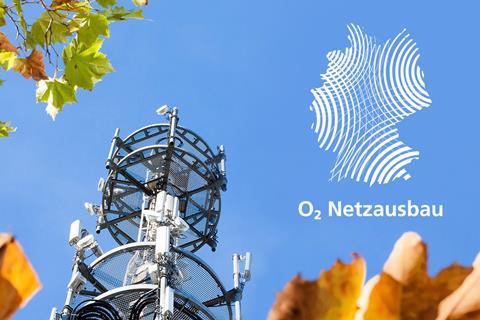 Telefónica Deutschland (O2 Germany) was obliged to acknowledge it had fallen considerably short of nationwide network coverage commitments that had accompanied the issuance of licences for spectrum auctioned in 2015.
On 10 January 2020, the German telecom regulator, the Bundesnetzagentur (BNetzA), reported that O2 Germany, Telekom Deutschland (TDE), and Vodafone Germany (VfD) had submitted coverage reports, as required. While Telekom and Vodafone said they had met the general obligations for household supply, O2 Germany acknowledged it had not been able to meet the requirements by the deadline, with its household coverage falling short by about 14 percentage points against a 98% target, and its coverage on major transport infrastructure missing a 100% coverage goal by 20 percentage points or more. TDE and VfD also missed the coverage targets for infrastructure, but only by a matter of two to five percentage points.
Telefónica added that it expects to meet its obligations by the end of 2020 through adding another 7,600 locations. The operator blamed the delay on difficulties in renting locations to build mobile sites and obtaining building permits, as well as other problems with sites affected by preservation orders and natural and environmental protection rules.
BNetzA will now validate the submissions, and, while focusing on the importance of ongoing network improvements across the country, did not rule out action against the operators in relation to their missed targets.
"We will do everything in our power to ensure that the companies quickly rectify any shortcomings in meeting their obligations… Our goal is to have the mobile broadband rollout in both rural and urban areas move ahead as fast as possible. We will not exclude the possibility of regulatory sanctions. However, [BNetzA] will only make use of these if they serve the purpose of improving supply. "

— Jochen Homann, President, BNetzA.
The coverage requirements were among the conditions of the frequency auctions for 700MHz, 900MHz, 1500MHz, and 1800MHz ranges that ended in June 2015 (Telefónicawatch, #98). The 'digital dividend' frequencies in the 700MHz range have only been fully available since mid‑2019.
LTE coverage obligations from Germany's 2015 auction

Region

Target

Telefónica

Telekom

Vodafone

Source: Bundesnetzagentur.

Nationwide

98%

84.3%

98.10%

98.6%

Baden‑Württemberg

97%

82.7%

96.01%

97.7%

Bavaria

80.7%

97.58%

98.3%

Berlin

100.0%

99.96%

100.0%

Brandenburg

62.6%

97.50%

99.0%

Bremen

99.9%

99.99%

100.0%

Hamburg

100.0%

99.99%

100.0%

Hesse

76.7%

98.39%

97.4%

Mecklenburg‑Vorpommern

72.9%

97.52%

99.3%

Lower Saxony

85.9%

98.60%

99.0%

North Rhine-Westphalia

94.3%

99.82%

99.4%

Rhineland-Palatinate

65.4%

96.48%

97.0%

Saarland

78.9%

95.43%

97.9%

Saxony

80.9%

98.12%

99.0%

Saxony‑Anhalt

80.6%

98.49%

98.7%

Schleswig‑Holstein

90.6%

98.53%

99.9%

Thuringia

73.2%

97.00%

98.1%

National motorways

100%

77.9%

97.60%

96.0%

Railways

80.3%

96.40%

95.0%
Old and new licences entwined in operator 5G objections
Elements of the coverage obligations from the 2015 auction are embroiled in ongoing legal proceedings, filed separately by each of the three mobile operators against BNetzA ahead of the 5G auction in June 2019 (Telefónicawatch, #136). Among other things, the operators maintain that ambitious coverage targets linked to 2019 licences cannot be met with the short-wave frequencies sold in the 5G auction, which are suitable only for metropolitan areas.
The operators claim that wide area coverage needs long-wave frequencies, which were auctioned back in 2010 and 2015, and that the regulator is effectively imposing additional coverage requirements on spectrum that was already purchased at a high price.
The three also argue that a holistic approach is required if BNetzA wants to ensure 5G blanket coverage, and that the regulator and government ministries should work together with infrastructure providers, such as railway and road authorities, as well as the operators, to make appropriate spectrum available for wide area coverage. They also want targeted funding in rural regions where expansion is not economically feasible.
Finally, cell site acquisition is considered a big problem that needs to be addressed by the BNetzA, as operators complain they are hampered by red tape, understaffed public administrations, and citizens' objections to antenna sites in their neighbourhoods.
Separately, Telefónica has proposed that BNetzA should extend the expiry dates for existing spectrum in the 700MHz (currently expires 2033), 800MHz (2025), and 900MHz (2033) to 2040.