Changes across O2 UK and MVNOs giffgaff and Tesco Mobile.
O2 Germany brought in VW's Langendorf as Head of Communications.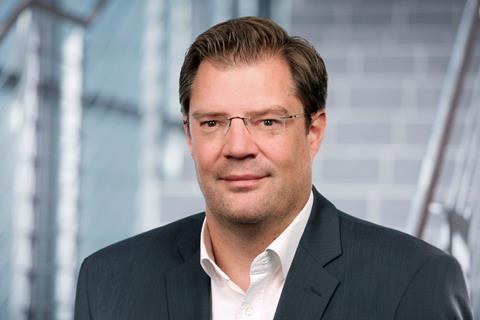 Company
Executive
Activity
Details

Germany

Anja Bonelli

Appointment

Anja Bonelli was appointed Head of Digital Shared Services at Telefónica Deutschland (O2 Germany). She joins from pharmaceutical cooperative Sanacorp, where she led digital product development.

Daniel Coloma Andrews

New role

Daniel Coloma Andrews took on a new role at O2 Germany as Director of Organisation Performance, a switch from his position as Head of Learning, Leadership & Engagement. He joined the operator from Deloitte in 2018.

Marc Langendorf

Appointment

O2 Germany appointed Marc Langendorf Head of Communications.

He was previously Head of Corporate Communications at auto-manufacturer VW, and roles before that include a spell as Deputy Head of Corporate Communications & Government Affairs at Siemens. Image: Volkswagen.

Spain

Alejandro Kowalski

Appointment

Alejandro Kowalski was appointed Director of Communications at Telefónica España. He was previously Head of Communications at renewable energy provider Naturgy.

UK

Ana Herranz

New role

There was a change in remit for Ana Herranz, formerly Head of Customer & Commercial Strategy at Telefónica UK (O2 UK), as she was appointed Head of Pricing, Planning & Performance at the OB.

Linda Rogers-Nwokobia

Appointment

Linda Roger-Nwokobia was appointed O2 UK's Portfolio Chief Information Officer for Employee & Shared Services. She was previously Global Head of IT Delivery & Portfolio Management at consumer goods producer RB.

Eva Slattery

Appointment

Inmarsat Programme Director Eva Slattery was appointed O2 UK's Head of Transformation Delivery.

Mark Robinson

Departure

Mark Robinson, Head of IT Procurement at O2 UK, left the operator. He is taking on freelance commercial management opportunities.

Matt Kennedy

Appointment

Matt Kennedy was appointed MVNO giffgaff's Chief Commerce Officer (CCO).

He left his role as Head of Digital & Customer Relationship Management at fellow MVNO Tesco Mobile, apparently replacing Kim Faura, the former giffgaff CCO who left for Checkatrade.com at the start of 2020 (Telefónicawatch, #140).