Laura Abasolo steps away from oversight role in Germany to focus on growing Hispanoamérica responsibilities.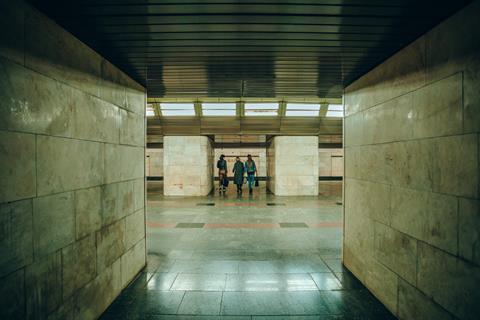 Telefónica Europe people movements, March 2020
Company
Executive
Activity
Details

Germany

Veronika Bunk-Sanderson

Departure

Telefónica Deutschland (O2 Germany) flagged the appointment of Marc Langendorf as its new Head of Communications, replacing Veronika Bunk‑Sanderson with effect from 1 May 2020. He will report directly to Markus Haas, CEO of O2 Germany.

Langendorf currently serves as Head of Global Corporate Communications at Volkswagen. He has also previously worked at communications consultancy Brunswick and Siemens.

Bunk‑Sanderson, whose job title is listed as Director of Communications and Investor Relations at Telefónica Deutschland, is leaving the business at the end of March 2020.

Marc Langendorf

Appointment

Matthias Saunder

Appointment

O2 Germany poached Matthias Sauder from Dutch operator VodafoneZiggo to be Network Director, with a focus on radio access network engineering and implementation. He was Director of Mobile Networks at VodafoneZiggo.

Peter Löscher

Appointment

Peter Löscher, one‑time Siemens' CEO, was appointed Chairman of the O2 Germany Supervisory Board. He will replace Laura Abasolo, who announced she will step down in April 2020 to focus more closely on her role as Telefónica's Group Chief Finance & Control Officer.

Löscher is also a Non‑Executive Director for Telefónica Group.

Laura Abasolo

Departure

Spain

Carlos Posa

New role

Telefónica España Consumer Business Director Carlos Posa was named Director of the operating business's Convergent Segment.

UK

Dav Sandher

New role

Dav Sandher, former Head of Connectivity & Value-Added Services for Telefónica UK (O2 UK), was appointed Head of Products & Propositions, Small and Medium Business (SMB). The role is a return to enterprise products for Sandher. He joined O2 UK from BT in 2008.

Jessica O'Connor

New role

Jessica O'Connor was named O2 UK's Head of Product Operations for Enterprise. She had been Head of Transformation Delivery.

Magnus McDonald-Rudén

New role

Magnus McDonald-Rudén, O2 UK's Director of Product & Category Management, was given a slight change in remit to become Director of Products & Propositions. This means he now leads products for consumer and SMB customers.

Matt O'Connor

New role

Matt O'Connor became Head of Presales at O2 UK. He previously led Pursuits & Frameworks, Public Sector & Strategic Deals, and Enterprise & Digital Bids.