Several key changes at Telefónica UK and España.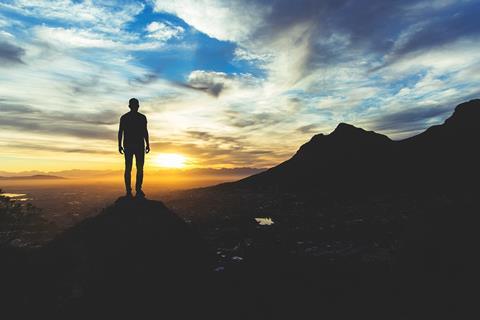 Company

Executive

Activity

Details

Source: Telefónica; various.

Spain

Ismael
Calleja

New role

Ismael Calleja, former Head of Production & Business Affairs at Telefónica España, was appointed Head of Majors & US Content Acquisition for the Movistar+ television network. Image: MIA Market.




Oscar
Candiles

New role

After 20 years in senior Telefónica roles, Oscar Candiles' remit has been expanded to Chief Strategy & Wholesale Officer for Telefónica España. He had been Chief Strategy, Data & Digital Officer since early‑2018.

Raúl Gutiérrez Bolívar

New role

Raúl Gutiérrez Bolívar was appointed Director of Organisation, Compensation & Talent Management for Telefónica España. Image: ISBIF.

UK

Ann
Pickering

Departure

Ann Pickering (left), Telefónica UK's (O2 UK) Chief HR Officer and Chief of Staff, will step down in April 2020. She has led the HR programme for the operating business (OB) since 2004. Images: O2 UK.

Pickering will be replaced by Catherine Leaver (right), current Director of HR and former Global HR Transformation Director for Telefónica Group.

Catherine
Leaver

New role

Amanda
Silvey

New role

O2 UK Head of Network Operations Amanda Silvey is shifting to Head of Business Transformation, with a focus on 5G‑enabled, data‑led services.

Angie
Ablard

Appointment

Angie Ablard re‑joined O2 UK as Head of SMB Direct after six years away from the OB. Her most recent tenure was as Sales Director at UK telecoms services provider Digital Wholesales Solutions.

Jo Keyes also joins O2 from Digital Wholesales Solutions, becoming the OB's Strategic Acquisition Director.

Jo 
Keyes

Appointment

Clare
McIntosh

Departure

Clare McIntosh, O2 UK's Head of Customer Acquisition & Retention for the OB's car insurance offering, O2 Drive, has announced she will leave in early‑2020. A replacement has not yet been named.

Kim
Faura

Departure

Kim Faura, Chief Commercial Officer at O2 UK mobile virtual network operator giffgaff, has left for online trade directory Checkatrade, where he will become Chief Consumer Officer.

Matt
O'Connor

New role

Matt O'Connor was named Head of Presales at O2 UK, apparently expanding his role overseeing public sector sales to encompass the wider OB.

Paula
McAleavey

New role

Paula McAleavey, Senior Technical Program Manager for O2 UK, was appointed Head of Network Delivery.

Simon
Callister

New role

O2 Business appointed Simon Callister as Head of Commercial Planning, a promotion from his role as Insights & Performance Manager.

Simon
Groves

New role

Simon Groves was named O2 UK's Director of Brand and Marcoms, apparently expanding his remit from Commercial Marketing Director for Consumer and Small–Medium Business.