Three more years of regulation for wholesale pay-TV, but some payphone obligation relief; back to work plans in place post-lockdown.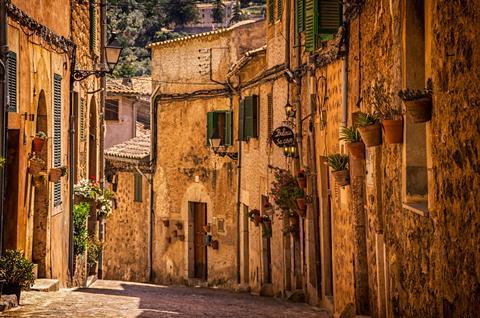 The Comisión Nacional de la Competencia (CNMC) extended restrictions placed on Telefónica España relating to its acquisition of Distribuidora de Televisión Digital (DTS) in 2015 by a further three years. As a condition of allowing Telefónica to take full control of DTS, which helped establish the operator's Movistar+ pay-TV service in Spain (Telefónicawatch, #88 and #96), the regulator required the telco to offer significant wholesaling opportunities to other communications providers and maintain existing commercial relationships with content providers. The conditions were to be in place for at least five years, with the potential for a further three-year extension. In its latest ruling, the CNMC deemed that Telefónica continues to exercise significant power in the country's pay-TV and quad-play markets. Telefónica will be obliged to continue to make available all premium content, including live sports, movies, and series, and to provide access to 50% of the channels that make up its Movistar+ offering, to other service providers at regulated rates. However, it will now be permitted to acquire exclusive subscription video-on-demand rights for content other than sports, in a market that is significantly more competitive than when the acquisition took place, with the entry of players including Amazon, Disney, HBO, and Netflix. Telefónica has until mid-September 2020 to lodge an appeal against the decision with Spain's national court Audiencia Nacional. In October 2019, the CNMC fined Telefónica €1.5m as a result of it overcharging rivals acquiring wholesale rights for sports channels during the 2016–17 football season (Telefónicawatch, #136).
Telefónica recorded a 12.4% year-on-year increase in the number of active Internet of Things (IoT) lines in Spain at the end of the first quarter of 2020, and has more than 2.6 million IoT connections in the country. The operator said its IoT coverage, using a mixture of LTE-for-Machines (LTE-M) and Narrowband IoT (NB-IoT) technology, includes both rural and urban areas, reaching 100% in regions such as Madrid and Valencia. In trumpeting the achievement, Telefónica heralded the environmental benefits of the technology, and referenced the four areas of IoT projects it has worked on over the past year — energy, industry, retail, and smart mobility — adding that it had invested €1.6m in projects to combat climate change and reduce its environmental impact during 2019.
Telefónica España expanded its converged Fusión portfolio with the introduction of three new offerings. The operating business (OB) launched two bundles, called Fusión Initia and Fusión Selección Ficción. The former incorporates 80 video content channels (including Movistar+ original content), alongside two mobile lines (the first with unlimited data, voice, and text messages), along with fixed-line rental, unlimited calls to landlines, and up to 100Mbps fibre broadband, priced at €68 per month. The Fusion Selection Fiction package adds access to Movistar+ Cinema and Series, Disney+, and Netflix, and up to 600Mbps fibre broadband, and is charged at €75 per month for six months, then €109. The OB also launched Prepago 5, an additional line available to Fusión customers aimed at children as a basic first mobile offering with prepaid spending control, offering 5GB data and 20 minutes of voice calls for €5 per month.
Telefonica España is piloting a new programme called Movistar Tokens that rewards customer activity, such as viewing partner offers, with free gifts and discounts. The service is currently being trialled (after a successful beta stage) and, if successful, will launch nationally in September 2020. Among the rewards on offer are: renting newly released films; accessing pay-TV football and additional channels; unlimited data for 48 hours; and 1GB bonus data for seven days. The operating business reportedly said the programme is only available for customers of its Fusión converged bundle. Other actions that enable customers to earn Movistar Tokens, which were said to have no expiry date, include: browsing the internet via a secure connection; using the Mi Movistar app to avoid calling customer services; and using Aura in the Movistar+ app.