Microsoft partnership expands to acens, IoT solutions pushed to the fore.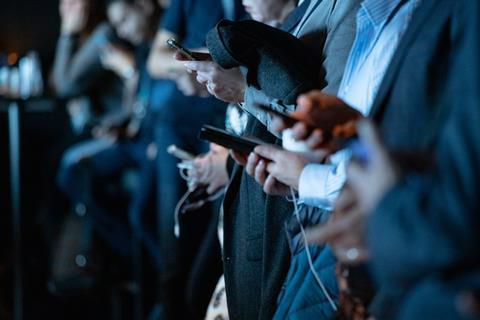 Telefónica and Deutsche Telekom (DT) conducted a first trial of Telco Edge Cloud, a platform initiative founded in March 2020 with the aim of creating a "federation of interconnected operators", supporting various edge services (Telefónicawatch, #141). A latency-sensitive augmented reality game was implemented using the aggregation platform of DT spin-out MobiledgeX, and connected two edge nodes (or "cloudlets") in Germany and Spain.
Telefónica Tech's IoT / Big Data unit revised its product portfolio with the addition of COVID‑19-related offerings targeted at the hospitality, mobility, retail, tourism, and transport sectors. The digital solutions enable social distancing, disinfection, and contact tracing measures. They feature IoT‑enabled disinfectant gel dispensers and real‑time tracking of footfall density through sensors.
Telefónica Empresas and acens Technologies, Telefónica Group's cloud services specialist, launched a suite of services to simplify the use of the public cloud for small‑ and medium‑size enterprises (SME), based on Microsoft technology. Servers Azure by acens enables SMEs to directly manage their servers without having to manage the cloud environment, while Projects Azure by acens is designed for SMEs that already work in a cloud environment but want to migrate to a cloud with enhanced features. The move follows Telefónica's expansion of its strategic partnership with Microsoft in February 2020–March 2020 (Telefónicawatch, #133, #141–#142, and passim).
Aragón Open Future, Telefónica's local innovation hub, named Essence SmartCare España the winner of the Ibernex Challenge for its predictive telecare solution. The call attracted 50 entries, of which 39 were from Spain. Essence SmartCare will conduct a pilot of its solution, funded by digital healthcare specialist Ibernex. The challenge was set by Ibernex through Aragón Open Future, in partnership with Zaragoza-based research institute T‑ZIR.
Telefónica open innovation unit Wayra Germany invested an undisclosed sum in Cobrainer, a Germany-based expertise analytics player. Cobrainer's BEYOND solution, intended to support internal recruitment and upskilling programmes, launched across Telefónica Group in May 2020. Wayra is providing strategic support on the startup's international development. Telefónica is intending to more heavily rely on internal recruitment practices, with plans to fill 70% of all vacant positions from within by December 2022, in part supported by its investment in Cobrainer.
CBN Technologies won Open Future's Pitch Round for its "Cloud Business Network", a business network that automates and simplifies the purchasing process between companies through its web platform. CBN was incubated by Peru‑based startup incubator USIL Ventures.
Telefónica IoT claimed it has provided remote team management solutions for more than 90,000 field workers. The figure was flagged as the unit promoted its Workforce Optimise platform, a productivity management solution for field personnel.
Telefónica agreed a deal with Clicars that will see the online car dealer offer the telco's Movistar Car connected‑car solution to its customers. Clicars will include a free subscription to Movistar Car as part of its Premium Warranty package, with the SIM‑based hardware fitted prior to delivery of the car to the customer. Features of Movistar Car, which launched in December 2018 (Telefónicawatch, #132), include in‑vehicle wireless connectivity (with a monthly data allowance of 10GB Wi‑Fi); zero‑rated navigation services; SOS functionality, and vehicle diagnostics and maintenance alerts.