Ailing Alierta; EC maintains resistance to four-to‑three consolidation.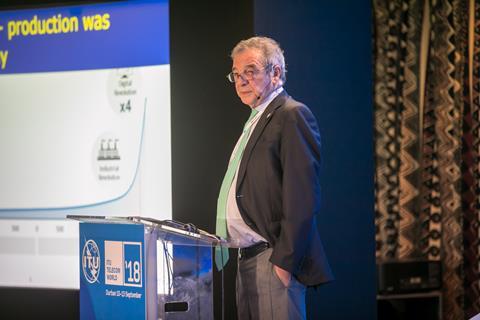 Telefónica Group's former Executive Chairman César Alierta was put into an induced coma in August 2020 following a second heart attack. Alierta, who remains Chairman of the Fundación Telefónica non‑profit organisation, has reportedly experienced a series of heart problems over the past year, and been subject to several surgeries to help address the condition. A taciturn, albeit occasionally controversial, figure, Alierta led Telefónica between 2000 and 2016, overseeing an era of sustained geographic expansion, followed by retrenchment in the face of worsening global economic and market conditions. He also seeded the current digital transformation strategy through early support for Telefónica's internal virtualisation push, and the commercialised digital transformation programmes instigated by his successor José‑María Álvarez‑Pallete. Until April 2020, Alierta was also on the Board of Directors of mobile operator China Unicom, a holdover from a time when Telefónica had a strategic shareholding in the business.
The European Commission (EC) confirmed it will challenge May 2020's General Court of the European Union (EU) decision that it was wrong to block the merger of Telefónica UK and Three UK back in 2016 (Telefónicawatch, #144). In a response that had been widely expected, the EC said it will appeal the decision in the EU Court of Justice. A spokesperson told Reuters that the body considers the General Court to have made a "number of errors of law" on competition issues such as the "legal test for 'gap' cases, the role of efficiencies, the standard of proof, the value of the Commission's economic assessment, and the boundaries of the General Court's judicial control". While the General Court's judgment will not change anything for O2 UK, which is now pressing on with a convergence-focused merger with Virgin Media (Telefónicawatch, #143), it has been seen as potentially significant for consolidation in Europe's telecoms sector, prospectively changing the shape of Telefónica markets.
Telefónica expanded its TV content reach via a partnership with Spain's Onza Distribution. The deal, which was presented as "worldwide" but excludes Telefónica's Latin America footprint, will see Onza market Telefónica's first four original Movistar series: comedies Adulting, Capital Roar, and Survival Guide; and drama My Lucky Day. The omission of Latin America appears down to an existing regional sales relationship the Group already has in place with EO Media Distribution. All four series have also already aired in Latin America via the Group's Movistar Play platform.