O2 Banking charge on the horizon.
OBs find silver linings in pandemic response.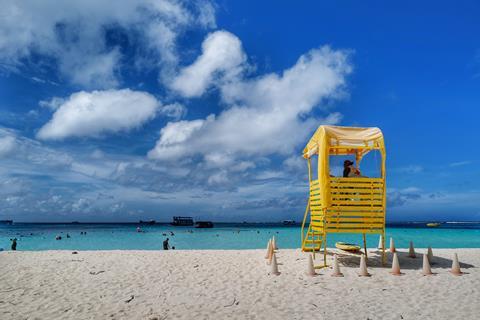 As the process of steering the merger of Telefónica UK and Liberty Global's Virgin Media gathers pace, speculation as to who will lead the self‑styled "national connectivity champion" is already bubbling. Virgin Media CEO Lutz Schüler has already taken steps to play down the idea he is in competition with O2 peer Mark Evans for the top job, albeit while highlighting why his experience and vision might make him the ideal candidate.
Telefónica Deutschland (O2 Germany) is to embrace virtual working and collaboration following the coronavirus lockdown, Chief Human Resources Officer Nicole Gerhardt indicated. She suggested that business trips will be reduced by 70%, and many meetings will be conducted virtually. "Many, including me, were surprised at how smoothly work in the home office works", she was quoted as saying.
comdirect, O2 Germany's new O2 Banking partner, indicated a commercial push around the revamped service will be launched shortly. The Commerzbank-controlled digital banking player said a previously-mooted bonus programme and set of "innovative value-added services" were planned for release in autumn 2020. comdirect, which replaced O2 Banking's launch partner Fidor Bank in May 2020 (Telefónicawatch, #143 and #144), did not disclose figures on the refreshed service's traction.
Telefónica España (Movistar) renewed a deal with former investment Hispasat to deliver connectivity in remote areas of Spain. The services, delivered via Hispasat's H30W‑6 satellite and Telefónica Servicios Audiovisuales' teleport facility, include remote connectivity, backup communications, remote monitoring, content broadcasting, and emergency communications. The deal extends a 15‑year relationship between the two businesses and follows an agreement reached in 2019 for Telefónica to lease capacity on the H30W‑6 satellite for Universal Broadband Services in Spain. Telefónica's relationship with Hispasat goes beyond Spain and connectivity services. In January 2020, Telefónica renewed an agreement with Hispasat to distribute channels from Spanish public network RTVE to Latin America (Telefónicawatch, #140).
Movistar is to remain subject to a series of regulatory commitments in the market for audio‑visual content, originally attached to its controversial takeover of pay‑TV acquisition Distribuidora de Television Digital in 2014–2015 (Telefónicawatch, #97). The Comisión Nacional de los Mercados y la Competencia (CNMC) said it was extending nearly all of the obligations for a "maximum of three years". Movistar will no longer face limitations around buying rights for non‑sports content released by third-parties for broadcast on subscription video-on-demand — an apparent reflection of the rise of competitive platforms. The regulator has also eased Movistar's obligations to wholesale clients.
Both Movistar and Telefónica UK (O2 UK) highlighted client wins as part of the Group's commercial push around COVID‑19-influenced business‑to-business applications. Movistar secured a deal to install a thermal imaging system at 16 properties of the RH Hotels chain in the Valencian Community. O2 UK rolled out a suite of remote working tools to professional service provider KPMG, spanning "all of KPMG's UK business operations". O2 UK flagged a renewed push around digital solutions, post‑lockdown, in June 2020 (Telefónicawatch, #144).