Estimated €500m global media account was first awarded to French group in 2014.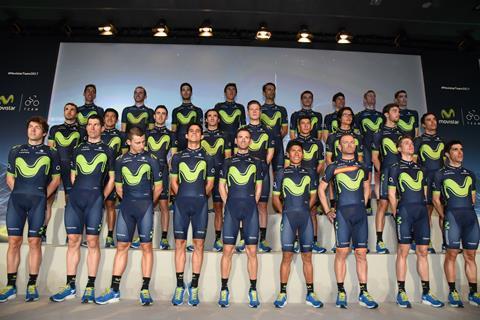 Telefónica awarded its global media account to Havas Media Group, extending an existing six-year relationship with the France-based advertising specialist.
According to Havas, the contract was renewed after a "thorough process" that began earlier this year. It said Telefónica's ambition is to "build a new media operating model using data to drive a more effective, intelligent and relevant communications strategy" for its Movistar and O2 brands in Germany, Latin America, Spain, and the UK.
Havas first won the account after Telefónica reversed its July 2014 decision to hand its estimated €500m global advertising account to France-based media agency Publicis (Telefónicawatch, #88 and #92).
More precise details of what this model involves were not disclosed, but it appears that Telefónica wants to retain access to Havas expertise in areas such as data analytics, consultancy, and performance optimisation, "supplemented by the entertainment properties available through the Vivendi Group".
Reports suggest that Telefónica was persuaded to award a new five-year contract to Havas without inviting bids from other agencies, to ensure continuity for existing projects. According to Invertia, Havas was under pressure to come up with a proposal that would be both economically and strategically attractive to the Group, and is likely to be subject to annual review.
Telefónica was an early adopter of Client Trading Solution, a monitoring tool from Havas that is designed to optimise digital advertising (Telefónicawatch, #117).
Close connections
There has long been interest in Telefónica and Havas' apparent overlapping interests. When the Group first decided to abandon Publicis in favour of Havas, it was suggested that the move may have been related to Telefónica's 2015 acquisition of Global Village Telecom (GVT) from Vivendi (Telefónicawatch, #92, #113, and #117).
Yannick Bolloré, Chairman and Chief Executive of Havas Group, is the Supervisory Board Chairman of Vivendi, which now owns Havas. At the time of the GVT acquisition, Yannick Bolloré's father, Vincent Bolloré, was the Chairman of Vivendi, and Havas was controlled by Bolloré family interests.
Furthermore, Havas Group is also a customer of Telefónica. In July 2019, Telefónica Business Solutions announced that it was selected by the media and communications group to manage its cybersecurity in more than 100 countries worldwide. The value of the deal was not disclosed, but requires Telefónica to prevent, detect, and respond to daily threats.

Anne Morris is a freelance journalist, editor and translator. She has been working as a reporter and news analyst for TelcoTitans since 2016.