Operator is looking to build an international platform for new Telefónica Cibersecurity Tech division.
Targeting markets inside and outside its footprint.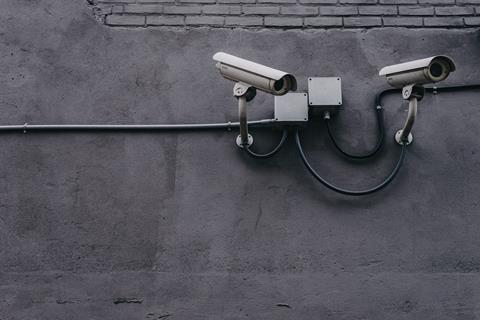 Telefónica Group is setting up a new security services operation in the UK, as part of an ongoing push to scale up Spain-focused digital businesses internationally.
Telefónica Cibersecurity Tech UK was registered with the UK's Companies House in March 2020, and will be based out of Telefónica UK's campus in Slough.
It is being overseen at board level by Telefónica UK's Chief Executive Mark Evans and Chief Financial Officer Patricia Cobian, but the new business evidently forms part of international expansion plans at Telefónica Cibersecurity Tech, the central, Spain-based security services 'holding company' being set up within the operator's Telefónica Tech division.
As well as having designs on the UK – B2B cybersecurity services were identified, alongside cloud and IoT offerings, as a key element of the growth strategy for the proposed O2/Virgin Media merger – previous reports have suggested that Telefónica Cibersecurity Tech sees Germany as a target market (Telefónicawatch, #144), pitting it against incumbent rival Deutsche Telekom's Telekom Security business, among others.
The USA is also believed to be in the frame for expansion, with Telefónica executive Maximiliano Lewinsky appointed a cybersecurity-focused Country Manager for Germany, the UK, and the USA earlier in 2020.
Telefónica Cibersecurity Tech is expected to employ around 2,500 staff, with a mandate to pursue growth in the security space. In its last fiscal year, to 31 December 2019, Telefónica posted a 26.5%-increase in security-related services revenue, to €497m (£448m), but evidently has plans to scale out its business further.
The Group indicated at its Q2 FY20 results presentation in July that the unit was established as a separate legal entity in June 2020, and was expected to start operations in August.
M&A plans too
Under the reorganisation, Telefónica Cibersecurity Tech has taken over management of ElevenPaths, Telefónica's in-house cybersecurity unit, as well as other assets within the Group's Telefónica Ingeniería y Seguridad division.
It has also been handed a licence to go shopping, as seen with today's announcement by ElevenPaths of the acquisition of Govertis, a Valencia-based consultancy it has worked with on client engagements for several years.
ElevenPaths bought Govertis' GesConsultor solution in 2015, and Group innovation unit Wayra took a stake in the provider during 2018 (Telefónicawatch, #100 and #133). The business, which focuses on consulting in cybersecurity and information security, privacy, risk, regulatory compliance, business continuity and cyber-resilience, has offices in both Spain and Latin America, with a particular focus on Ecuador and Peru.
In its statement on the Govertis buy, Telefónica Tech stressed that its "organic and inorganic cybersecurity capabilities" will "continue to increase in the coming months in order to strengthen the company's position as a leader in the security sector in the countries in which Telefónica operates and in other new markets".

Richard Agnew is Group Editor at TelcoTitans.