As IoT-based services gain traction as a digital services revenue generator, Telefónica is trumpeting successful deployments in industry.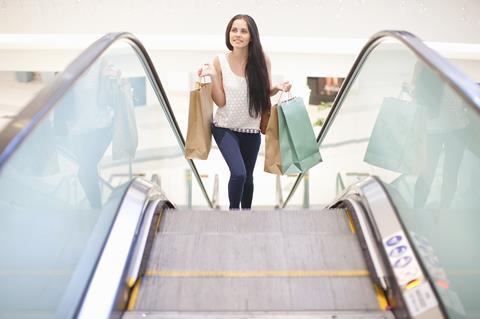 Telefónica Empresas unit Telefónica Business Solutions confirmed it is providing Internet of Things (IoT) connectivity services for Schindler, a Switzerland-based escalator manufacturer, for the latter's portfolio of smart elevators and escalators solutions, Schindler Ahead.
The global deal will see Telefónica provide Schindler with its managed connectivity Kite Platform, which will provide the manufacturer with centralised management of connectivity for elevators and escalators with real-time visibility, via the telco's international roaming network.
The cloud-based Schindler Ahead platform is purported to be the world's fully digital closed-loop maintenance, emergency services, and information system. The platform reportedly provides predictive maintenance and diagnostics by analysing data from connected walkways to improve equipment reliability and uptime, while also offering a range of interactive and personalised solutions for smart buildings and cities.
Telefónica Empresas
Empresas push into Spanish health services
Telefónica Empresas is working with Spanish health provider Quirónsalud Group to help digitalise its pathological anatomy clinical process.
Under the agreement, Telefónica is providing its cloud infrastructure to store a database of scanned human tissue samples, such as biopsies, in a centralised, customised, and secure environment.
Telefónica said automation, artificial intelligence technology, and pattern-recognition tools will help improve the accuracy and speed of diagnosis, while protecting patient safety and confidentiality.
In addition, the project, said to be the first large-scale initiative of its kind in Europe, will give medical professionals access to patient data in real-time, and enable the digitisation of up to 3,000 samples per day. More than one million high-resolution samples from four hospitals within the Quirónsalud Group have now been digitised, and the partners anticipate extending the system to the health provider's other hospitals.
Telefónica Empresas earlier flagged a contract with HM Hospitales group in Spain to provide patient care and communications technology. The five-year deal is to support the digital transformation of group private hospitals, and includes cloud infrastructure and data storage services, cybersecurity, and device management, as well as traditional communications services.
Awards and accreditations
Telefónica Group received VMware's 2018 Partner Innovation Award for the regional Cloud category in Europe, Middle East, and Asia at the vendor's Partnership Leadership Summit during April 2019. VMware has consistently stressed the growing momentum of its partnerships in Europe with Telefónica, and the partners had recently celebrated their alignment at the VMworld 2018 Europe event in November 2018 (Telefónicawatch, #118, #119, #127, #131)
Telxius
Cybersecurity services provider Radware flagged the role it plays in providing security systems and distributed denial of service (DDoS) attack protection for the cross-border network of Telefónica infrastructure unit Telxius. Telxius reportedly deploys Radware's DefensePro products internally, and as part of the DDoS Shield security managed service it offers to Telefónica operating businesses and external customers.