Group reaching into partner base for acquisitions to support expansion plans of new Telefónica Cibersecurity Tech division.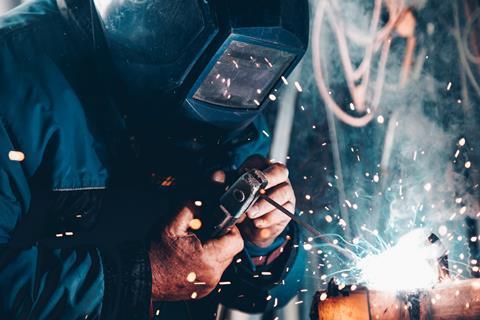 Telefónica Group continues to build out its security services portfolio, with the acquisition of training and simulation player iHackLabs.
The deal, which will see iHackLabs integrated within Telefónica cybersecurity unit ElevenPaths, follows on from an existing partnership between the two businesses, formed under the UK National Cyber Security Centre and Wayra UK's NCSC Cyber Accelerator programme.
Miguel Arias, Global Entrepreneurship Director at Telefónica, said (via El Referente) that the relationship with iHackLabs had presented "so many synergies" between it and Eleven Paths that the acquisition was a "natural step".
The acquisition, he said, "validates Wayra's investment model" while also helping Telefónica "achieve greater scale in this business area". Security skills shortages within organisations, and increased remote-working, were noted as drivers.
No financial details have been disclosed, but it will not have been a large buyout.
José Cerdán, Chief Executive of Telefónica Tech, the operator's digital services division, joined iHackLabs' Board of Directors in August.
iHackLabs, which has offices in the UK and Spain, offers cloud-based training environments for incident response teams, and provides services to businesses including ATKearney, Deloitte, PwC, and TSK Group, as well as Spanish state-owned consulting and engineering organisation Ingeniería de Sistemas para la Defensa de España, according to El Confidencial. Partners include security software vendor Check Point.
The business was one of six startups selected to receive support under the NCSC's Cyber Accelerator scheme in 2018. Wayra Spain took a minority stake in the business, alongside the tie‑up (with the holding put at 5% by El Confidencial). Formed in 2017 with the aim of bringing "better, faster, and cheaper" security solutions to market, and creating skills and jobs, the Cyber Accelerator initiative has worked with around 30 startups so far. Wayra UK has been the programme's partner since inception (Telefónicawatch, #119, #126, and #133).
Building out from defence
The deal is the second security services acquisition announced by Telefónica within the last fortnight, as it looks to create a new, scaled‑up and more international growth platform for Eleven Paths and its newly-formed parent division Telefónica Cibersecurity Tech.
The Group bought security consultancy Govertis in late-August — again building on an existing commercial relationship between the two businesses (Telefónicawatch, #100 and #133).
When announcing that buy, Telefónica indicated it remained acquisitive, saying "organic and inorganic cybersecurity capabilities" would "continue to increase in the coming months in order to strengthen the company's position as a leader in the security sector in the countries in which Telefónica operates and in other new markets".
Security is one of the three main pillars, alongside cloud and Internet of Things, that underpin the digital services expansion plans of Telefónica Tech, the growth-oriented division in which Telefónica Cibersecurity Tech sits. The Group posted a 26.5%‑increase in security revenue, to €497m (£445m), in its last fiscal year (to 31 December 2019), but has evident ambitions to step things up further.
As well as bulking up operations and filling out its portfolio, it has plans to expand geographically, with target markets including Telefónica's four core territories (Brazil, Germany, Spain, and the UK), plus the USA.