Round‑up of recent activity among Telefónica-backed startup and venturing ecosystems.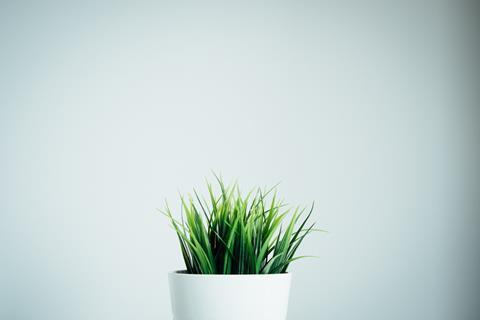 Entity
Domicile
Activity
Detail
Round up of recent activity among Telefónica-backed startup and venturing ecosystems
Sources: BearingPoint; flexiWAN; Telefónica.

Aragón Open Future

Spain

Startup challenge

Aragón Open Future, a regional unit of Telefónica's innovation hub, issued a new startup challenge in partnership with Ibernex, the health-oriented care and safety solutions provider unit of bedding company Pikolin Group, and T‑ZIR, a Zaragoza-based innovation centre backed by Telefónica, Cisco Systems, Grupo Iberebro, Intel, and Microsoft.

The partners are seeking proposals for solutions that enable predictive telecare in a home care-based environment. It is aimed at entrepreneurs, small‑ and medium-size enterprises, startups, technological centres, and universities.

The winning project will conduct a pilot of its proposal, funded by Ibernex with up to €50,000. The entry submission opened on 2 March 2020 and will close on 2 April 2020.

BearingPoint

Germany

Partnership

Management and technology consultancy BearingPoint flagged it was entering a "second round" of collaboration with Wayra.

"Prolonging" a partnership first announced in early‑2019 (Telefónicawatch, #133), the move sees BearingPoint enlisting Wayra-incubated startups to help certain projects for its consultancy clients.

The relationship remains particularly focused on startups specialising in artificial intelligence (AI) and supporting BearingPoint's AI Transformation Model, which is geared towards clients that are "struggling with finding the right approach to AI integration".

Ostensibly, the relationship continues to cover all of Wayra's hubs across Europe and Latin America, but it appears that Wayra Germany has taken a lead role in the collaboration.

flexiWAN

Germany

Investment

SD‑WAN software developer flexiWAN confirmed Wayra Germany had become a minority stakeholder in its business, underpinning an expanded commercial relationship announced in January 2020 (Telefónicawatch, #140).

Juan Campillo, Connectivity Innovation Director at Telefónica, described the tie‑up as the "seed for more ambitious plans in the following months. We envision flexiWAN as the tech base to strengthen our B2B networking portfolio with differential products".

Like other operators, Telefónica has been working to bolster its position in the software-defined wide area network (SD‑WAN) market and the investment in flexiWAN is the latest in a string of collaborations. An early foray was with the not-dissimilarly branded flexWAN, a collaboration with Nokia's Nuage Networks launched in June 2017 (Telefónicawatch, #117). More recently, Telefónica Business Solutions has focused in on SD‑WAN security applications in a partnership with Fortinet (Telefónicawatch, #136).

Wayra Germany has been active over the past twelve months with plays in smart mobility (MOTIONTAG) and data analytics training (StackFuel) — Telefónicawatch, #137. The unit recently said it was targeting more mature startups under a "venture client" model.

Redpoint eventures

Brazil

Investment

Telefónica Innovation Ventures (TIV) stepped up investment activity in Brazil by doubling local accelerator unit Wayra Brazil's investment pot to BRL 1m (€181,000) per startup, and contributing to Brazil‑based venture capital (VC) fund Redpoint eventures, which invests in technology startups in Latin America.

The new TIV strategy is described as an evolution of the Amérigo VC fund, the objective of which was to expand the "innovation ecosystems" of Spain and Latin America from 2012 to 2018 (Telefónicawatch, #69 and passim). The focus is on the operator's primary business areas, including 5G, AI, analytics, cloud, Internet of Things, and security.

Wayra Brazil and Redpoint aim to work together to "identify startups with great potential to do business with Telefónica". Wayra Brazil said it has invested in 77 companies since 2012. About 20% of the startups are said to have collaborated with Telefónica, including recent exits Teravoz and Gupy (Telefónicawatch, #135 and #140).

Redpoint describes itself as the "first and only Silicon Valley presence on the ground in Brazil" that supports "Brazilian digital market entrepreneurs to create fast‑growing companies". According to Crunchbase, Redpoint was established in 2011 and has made 71 investments.