AI, blockchain, IoT, and carrier billing streams open for applicants, with free tech integration and potential Wayra investments on the table.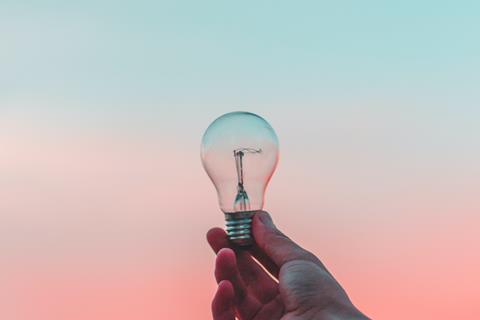 Telefónica launched another round of its Activation Programme, aiming to accelerate scaling of startups by enabling "exclusive and free" integration of innovative technologies .
The programme is split into four streams, with artificial intelligence (AI) and carrier billing added to the roster on top of blockchain and Internet of Things (IoT), which have been included in previous rounds. There is technical and business development support available, as well as an introduction into the Wayra ecosystem, Telefónica's innovation incubator, accompanied by direct funding or Wayra perks such as discounts on tools such as Amazon Web Services (AWS) and Google cloud services. Of particular interest to startups will be the opportunity to be weighed up for investment from Wayra, as well as the possibility for a pilot with "big clients" of Telefónica.
Though currently, the programme is only available to startups based in Germany, Spain, and the UK, those in Brazil and Telefónica's Hispanoamérica region will soon be able to join, presumably for the next intake. Each country has its own specialisation, with Spain the only market currently offering carrier billing as a programme stream. Applications are open until 22 June 2020.
Applications to the programme opened at a time that, according to a Wayra study, 74% of startups are being negatively impacted by COVID-19. The study also notes that 54% of these startups see active pursuit of investment as a "major risk". By offering free access to technologies, and inducting startups into the Telefónica ecosystem, Telefónica appears to be offering startups a boost and broadening its innovation pool, without the cumbersome addition of hefty investments and drawn-out competition processes Wayra is ordinarily associated with.
The programme is run by Telefónica's Connected Open Innovation arm, the umbrella under which Open Future, Telefónica Innovation Ventures, Venture Studio, and Wayra sit. It has the backing of several partners: AWS, Google Cloud, Hubspot, Stripe, Whereby, and Zendesk.
Entrants may apply and opt for one of the four technologies. Those focused on AI, blockchain, or IoT are being offered similar packages: six months' free access to "exclusive tools and services", to help integrate the tech into their business, accelerate solution testing, and reduce time to market.
These tools vary across programmes:
For IoT, startups will get access to the Kite platform (a managed connectivity offering debuted in 2018) and can request access to the Group's Thinx Labs in Barcelona and Madrid.
Big data and AI startups will gain access to Telefónica's data automation platform LUCA.
The blockchain programme, first unveiled in October 2019, has now been expanded with access to the Group's TrustOS platform (Telefónicawatch, #140).
Those looking to enter the carrier billing stream will receive three months access to Telefónica's charge-to-bill platform. They must be based in Spain, and Telefónica specified four preferred use-case categories: digital services; ticketing; parking; and transport. The carrier billing option appears somewhat separate from the rest on offer, having a distinct application process and not appearing in Telefónica's promotional material, perhaps because it targets more established 'startups' that are already commercialised but want to implement Telefónica's additional payment layer.
Activation Programme graduates
Sustainable energy innovator AEInnova, which has joined the IoT programme.
Smart mobility platform developer Eccocar, which has been accepted onto the IoT programme. Telefónica is both a customer and a "partner to market our services to customers globally", according to Chief Marketing Officer Fernando Martín. Eccocar received funding from Wayra Germany in 2018 (Telefónicawatch, #140).
IoT solution provider Humanox, which utilises IoT and big data for healthcare in sports. Humanox Chairman Rafael Contreras said the startup received "funding, free IoT connectivity, and access to Wayra's innovation ecosystem". It also supported a partnership with Spanish football club Osasuna.
Plantae, which uses sensors and IoT for agriculture and landscaping.
Security and data protection outfit Smart Protection, which has been accepted onto the blockchain programme.