Grupo Olmos, Argentinian healthcare, insurance, and media conglomerate, formalises intention to enter negotiations for the OB.
Former Telefónica Espana CEO Gipérez appointed to "lead" acquisition project.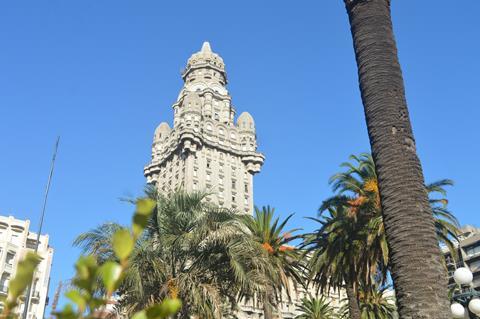 Argentinian media conglomerate Grupo Olmos formalised its interest in Telefónica Uruguay and hired former Telefónica España Chief Executive Luis Miguel Gilpérez to lead on the acquisition.
Grupo Olmos President Raúl Olmos said that Gilpérez was been put "in charge of the operation for the acquisition of Telefónica Uruguay", adding that acquiring the OB was "part of the international expansion of Grupo Olmos".
Olmos said that Swiss investment bank UBS had been brought in to structure the financing of the acquisition. In January 2021, New Street Research estimated Telefónica Uruguay to be worth approximately $514m (£366m/€426m).
Though Telefónica Group is yet to formally declare its intention to sell its Uruguayan OB, a process which would include notifying the country's telecommunications regulator, a sale has long been mooted as part of the Group's plan to pare back and consolidate its Latin American presence.
Uncorroborated local reports suggested Grupo Olmos may also be looking to acquire Telefónica Argentina, though this appears to be speculative.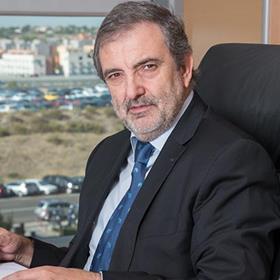 Gilpérez was CEO at Telefónica España for seven years until 2018, before stepping back from frontline positions. Prior to taking the helm in Spain, he was pivotal in Telefónica's business development in Latin America. In early‑2020 he left the Telefónica|Vivo Board of Directors, his most recent Group role (Telefónicawatch, #123 and #141). His new employer, Grupo Olmos, in based in Argentina and operates within the country's healthcare, insurance, and media industries.
In late‑2020, reports emerged that Telecom Argentina's controlling shareholder Grupo Clarín was eyeing up Telefónica Uruguay to complement its own television services unit Cablevisión Uruguay. Telecom Argentina executives convened with Uruguayan politicians to discuss potential investments in the country at the time, but little has been heard since (Telefónicawatch, #150).
Latam latest
Uruguay did not get a mention during Telefónica's results call for the quarter to 31 March 2021 (Q1 FY21) this morning, but an update was offered on the Telefónica Hispam segment in which it sits.
Laura Abasolo, Chief Finance & Control Officer, reiterated plans to "modulate" the Group's exposure to the region, working towards reductions in operational expenditure and increasing the focus on Brazil as one of its four core markets. "We continue to explore mergers and acquisitions in the region" she said. "There are different optionalities there as we increase the value of the assets".
Telefónica's Uruguay business is one of a handful in Latin America expected to be offloaded under Group Executive Chairman José María Álvarez‑Pallete's Telefónica Hispanomérica strategy, first unveiled in 2019, though in recent months has seen some pullback. At the time, the Hispam unit was created to house carved‑out operations in the region. In the Group's FY20 reporting, however, it was emphasised that the focus has switched from sales and spin‑offs to continued ownership on an "asset‑light" basis (Telefónicawatch, #152).
So far, the transformation plan has faced regulatory challenges that have impacted prospects for sales, and Abasolo has also indicated her frustration at an apparent undervaluation of assets in the continent amid volatile exchange rates. A few sales have been agreed: Telefónica Costa Rica to Liberty Latin America; Telefónica Nicaragua and Telefónica Panamá to Millicom; and Telefónica El Salvador and Telefónica Guatemala to América Móvil, though the El Salvador deal has since been scuppered.
The only Hispam unit Abasolo spoke more specifically on was Telefónica Chile and the creation of the Chile FibreCo joint venture in partnership with investment firm KKR (Telefónicawatch, #152). Though initially anticipated to be operational in the first half of the FY, this has now been pushed back to H2 FY21. It aims to pass 3.5 million homes by the end of 2022, a target which has not shifted despite the delays to the commencement of the programme. KKR is the majority owner (60%), in contrast to a similar tie‑up in Peru. There, PangeaCo is wholly owned by Telefónica Peru (Telefónicawatch, #149).

Joseph Purnell is a Staff Reporter for TelcoTitans, contributing telecoms news analysis since 2019 as part of the TelcoTitans Editorial team.