Wayra UK dials up London-based startup's already substantial financing.
Investment sets the stage for a "multi-million-pound" retail partnership with the Group's UK operator.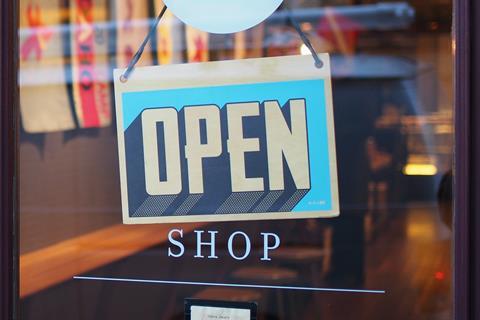 Wayra UK, Telefónica's startup investment arm, pumped an undisclosed sum into Aura Vision, a provider of bricks-and-mortar store traffic monitoring and sales support solutions.
Aura is also set to sign a "multi-million-pound deal" with Virgin Media O2, Wayra announced via LinkedIn.
The deal will see the startup — which prior to its engagement with Wayra had raised just under £1m (€1.16m) in Seed and Pre-Seed funding — install its footfall analytics-enabling Aura Processing Units (APU) in O2 shops.
The APUs, which are said to have already been trialled by Virgin Media O2, can be synced with in-store security cameras, whether IP or analogue-based, and are said to enable clients to perform "real-time" monitoring of customer behaviour and experience in shops — as well as sales tracking.
The "plug-and-play" solution tracks and compares footfall across a store's physical footprint. The data this creates can be used as the basis for adjusting staff rotas to help meet peaks in demand, Aura claims (and in the context of a pandemic, could help manage social distancing and minimise the risk of over-crowding).
There is also a possibility that the retail technology specialist's product could be added to a suite of digital solutions launched by the O2 Business division last year to help retailers overcome the challenges imposed by social distancing measures (Telefónicawatch, #144).
Alongside Virgin Media O2, Aura's client roster includes Asics (which is also a previous investor), A.S. Watson Group, Sports Direct International, and Tonal.
The startup was founded in 2017 by the trio Daniel Martinho-Corbishley (Chief Executive), Jaime Lomeli (Chief Technology Officer), and Jonathon Blok (Chief Product Officer). Aura shares office space with a community of around 30 startups at the London Metropolitan University Accelerator campus.

Sam Patterson is a Staff Reporter for TelcoTitans, contributing telecoms news analysis since September 2020 as part of the TelcoTitans Editorial team.