Overlapping LatAm markets being eyed for expanded partnership between Telefónica and connected security partner Prosegur.
Movistar Prosegur Alarmas JV said to be maintaining growth in Spain, despite lockdown.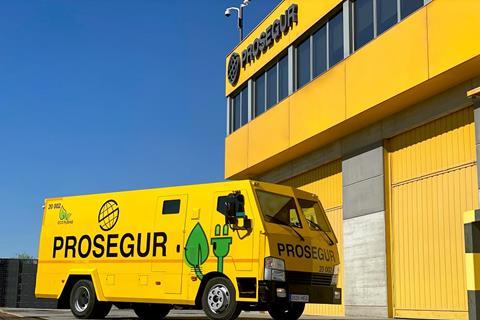 International security services group Prosegur indicated it is looking to build out more connected-alarms joint ventures with Telefónica off the back of commercial momentum at the Spanish business they debuted in 2020 (Telefónicawatch, #149 and passim).
Speaking during the provider's results call for the quarter to 31 March 2021 (Q1 FY21), Antonio Rubio, Chief Financial Officer at Prosegur, said it was "exploring" opportunities to form alliances in other territories where its legacy alarms services business already has a presence — i.e. Portugal, South Africa, and several countries in Latin America.
He indicated Prosegur sees Telefónica as "our first priority potential partner" for the plan, suggesting clones of the Movistar Prosegur Alarmas (MPA) JV could be released in the LatAm markets where the two groups' footprints overlap.
" We are exploring… alternatives for joint ventures because it's clear that when two industrial companies are putting together their industrial capacities, the result is better than what they can perform separately. A joint venture is the ideal formula for creating this enormous amount of added value. "

Rubio, as transcribed by VIQ FD Disclosure.
Prosegur Alarms footprint, May 2021

Note: Telefónica markets in bold.

Source: Prosegur.

Argentina
Chile
Colombia

Paraguay

Peru

Portugal

South Africa

Spain

Uruguay
Defensive driving
Rubio stressed Prosegur was "very happy" with how MPA was progressing, saying it was delivering "strong growth ratios" despite having been "severely" hampered in terms of setup and provisioning by the pandemic.
The JV — which sells a range of connected cameras, motion detectors, and 'smart-security' devices, linked with Prosegur's Alarm Receiver Centre and a smartphone app — added 17,000 net new clients during Q1, taking its total base to "almost 268,000". "The commercial [performance] is going really, really well and above our expectations", said Rubio.
MPA's traction has not just got Prosegur eyeing expansion to new places where it can take the partnership model. It has also attracted the attention of Telefónica's rivals, seeing Vodafone Spain form a late-2020 commercial tie-up with former Telefónica partner Securitas Direct, MÁSMÓVIL team with retail chain El Corte Ingles on domestic alarms, and Orange Spain linked with a possible buyout of the local arm of ADT.
MPA is the product of an agreement announced in 2019, enabling Telefónica Group to acquire 50% of Prosegur Alarmas, Prosegur's Spain-based alarms business, and thus reboot its presence in the security services market following the 2018 shuttering of a VeriSure Hogar smart-security solution, developed alongside Securitas Direct (Telefónicawatch, #97, #127, #138, and #140). The deal was completed in late-February 2020, following approval by the European Commission (EC). The EC cleared the deal unconditionally, concluding that it would raise no competition concerns in the European Economic Area. Telefónica paid €305.6m for the stake in the form of 49.5 million of its own shares, said to represent around 0.95% of its share capital — making Prosegur a minor shareholder in the operator (and exposing it to the share price fall the Group has seen since the MPA deal was completed). Both parents have pointed to low household penetration of alarms in Spain as a key growth driver for MPA.

Richard Agnew is Group Editor at TelcoTitans.