O2‑led team granted WM5G contract to build three 5G accelerators in the West Midlands.
Consortium involves partnership with Wayra, Deloitte, and Digital Catapult.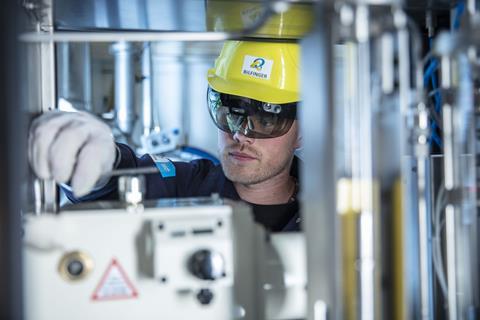 A consortium headed by Telefónica UK (O2 UK) earned a "major" contract to build three 5G accelerators as part of West Midlands 5G (WM5G), a government‑endorsed 5G testbed project. The accelerators — facilities intended to showcase 5G‑based commercial solutions for enterprise and public sector users — will all carry 5PRING branding and be equipped with 5G connectivity, experimentation labs, and indoor and outdoor demonstration spaces, with coverage stretching several kilometres. The centres are to be built in Birmingham, Coventry, and Wolverhampton.
With O2 UK at the helm, the accelerators are supported by professional services consultancy Deloitte, UK government innovation agency Digital Catapult, and Telefónica's own innovation arm Wayra UK. The consortium partners have stated that they are contributing the majority of the investment funds needed to establish the new accelerator hubs.
5PRING has set a target of being accessible to 2,000 businesses and organisations across the West Midlands region over the next five years.
Part-funded by the UK government's Department for Digital, Culture, Media & Sport (DCMS) and its 5G Testbed and Trials programme (5GTT), WM5G is described as a "multi-million-pound programme". While the principal goals of WM5G, and most other current 5GTT initiatives, are angled toward research and development, 5PRING facilities are distinct in having a commercial focus offering advice and technical support to potential business users.
Under current government guidelines to protect against the spread of COVID-19 the 5PRING facilities have delayed their opening, and are instead considering remote options to ensure that businesses can access the benefits safely. WM5G has not yet confirmed what measures it is taking to adhere to the guidelines.
O2 friends in high WM5G places
The current Managing Director at WM5G, Robert Franks, joined the organisation after leaving his role as Director of Digital at Telefónica UK in early‑2019. Franks spent ten years at O2 UK holding leadership roles in commercial and digital services development.
O2 UK is also a partner for 5G-ENCODE, an industrial 5G project and recipient of a £3.8m (€4.3m) government grant in early‑2020. O2 UK is one of several partners under the leadership of Zeetta Networks to support the project at Bristol's National Composites Centre (Vodafonewatch, #185). Siemens and Toshiba join O2 UK in the consortium.