O2 UK flags 5G coverage expansion, matching rivals by some metrics.
Apparent rollout successes come ahead of further delayed UK spectrum auction, now pushed back to March.
5G Create partnership indicates continued innovation effort.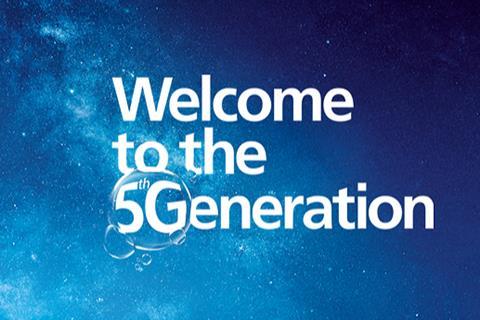 Telefónica UK (O2 UK) continued its 5G network expansion and flagged heightened ambition to encourage 5G uptake in the country.
In mid-January 2021, the operator's coverage reached 150 towns and cities. It means O2 can claim its rollout is thus far on track, with limited availability in several new locations — including newly reached Bournemouth, Doncaster, and Southampton. It is also said to have improved coverage in larger cities including Birmingham, London, and Manchester.
Looking good, from some angles
O2 was a little late to launch its 5G network, besting only Three UK in its October 2019 entrance when compared with the four mobile network operators (MNO). However, it looks to be catching up with its rivals steadily, thanks perhaps to an early commitment to Ericsson and Nokia rather than the since-frozen out Huawei (Telefónicawatch, #140 and passim).
EE casts doubt
In a pointed blog posted on the same day as O2's announcement, BT Consumer Managing Director Marc Allera highlighted the various, vague metrics MNOs reference when marketing their 5G coverage.
Allera's EE claims to have reached 125 "locations" — denoting 5G availability in 125 towns and cities across the UK — but noted that it could claim to cover "around 200" if it were to "loosen its criteria like some competitors".
The thinly veiled attack also criticised the data behind Vodafone UK's claim to have the "best" 5G in London and Three UK's claim to be "the UK's fastest".
O2 UK Chief Operating Officer Derek McManus opted to play the green card for his part: "we're proud of leading the charge from an environmental point of view, with 67% of our estate powered by renewable energy as we work with landlords to encourage usage of more renewable sources".
Operator
"Locations" reached*

UK 5G rollout, January 2021

Note: * "Locations" refers to towns and cities with limited rollout, as provided by the operators. Given the infrastructure required, each MNO is first focusing on coverage in busy areas before expanding coverage further. Figures accurate as of late-January 2021.
Sources: Operators.

EE

125

O2 UK

150

Three UK

154

Vodafone UK

100
Spectrum still to come
The expansion to O2's 5G coverage comes ahead of the UK's much-anticipated '5G-ready' spectrum auction, scheduled for the first quarter of 2021 although seemingly facing delays. Initially expected early in the year, on 25 January 2021 UK regulator Ofcom confirmed the bidding would not begin until March 2021 at the earliest. The date set may yet slip further, with Ofcom saying it will "continue to monitor developments" regarding the ongoing pandemic as the year progresses. Each of the four MNOs is due to participate in the auction, which will sell off spectrum in the 700MHz and 3.6GHz–3.8GHz bands.
Beyond the UK, a number of other Telefónica markets are hosting spectrum auctions in the coming months. A precedent was set during 2020 for delays in auctions procedures, but plans are in place for the sales in three of the four "core markets". Colombia is also expected to auction spectrum in late-2021.
Market
Bands
Expected start of award procedure *

Telefónica spectrum agenda, 2021

Note: * Dates are tentative in light of ongoing pandemic.
Sources: regulators.

Brazil

2.3GHz / 3.5GHz

H1 2021

Colombia

700MHz / 1.9GHz / 2.5GHz

Q4 2021

Spain

700MHz

Q1 2021

UK

700MHz / 3.6GHz–3.8GHz

March 2021
Innovation in the wings, too
Besides expanding coverage, O2 UK also committed to partnering on another UK government-backed 5G trial, Project Vista.
The project, led by television industry body Digital TV Group, aims to leverage 5G networks to provide live coverage of sporting events using "further-evolved multimedia broadcast & multicast service" (FeMBMS): a technology that takes a single stream and broadcasts it to multiple users, reducing bandwidth and processing requirements. It also enables the broadcast of multiple angles of an event, in high-definition, with interactive elements. The project will be actioned across three 'phases':
First, a trial at the Digital Catapult lab in London, followed by a demonstration at an O2-branded venue.
Pending the success of the previous two phases, a live sports event demonstration at O2-sponsored Twickenham. This third phase is tentatively scheduled for between November 2021 and February 2022.
Project Vista is one of nine to be handed a share of £15.2m (€17.2m) from the UK government as part of the Department for Digital, Culture, Media & Sport's (DCMS) £200m 5G Testbeds and Trials programme. This cohort is the second of the £28m 5G Create call — the first of which was announced in mid-2020 (Telefónicawatch, #148).
Five of the projects — 5G AMC 2, 5G Logistics, Connected Cowes, Eden Universe, and Live and Wild — will incorporate an element of open radio access network testing. This is expected to support the government's 5G Diversification Strategy: a plan to increase vendor diversity in the wake of restrictions on the use of 'high-risk vendors' — principally, Huawei Technologies — which has resulted in over-reliance on Ericsson and Nokia in the UK's infrastructure (BTwatch, #318).
Project
Focus
Telco participation
Key participants(lead in bold)
Funding *

5G Create second cohort

Source: DCMS.

MK5G (Milton Keynes 5G)

5G testing at Stadium MK to include trials of autonomous shuttles, robotics, and surveillance.

BT

AppyWay
BT
CityFibre
Imperium Drive
Metaswitch Networks
Milton Keynes Council
MK Dons FC
Neutral Wireless

£2.4m

Eden Universe

Using augmented and virtual (AR/VR) to create enhanced experiences for Eden Project visitors and online.

–

aql
The Eden Project
Marshmallow Laser Feast
Meta

£1.7m

Connected Cowes

5G deployment in the Solent to enable real-time remote viewing and VR experiences during the Cowes Week racing event.

–

1851 Trust
aql
Cowes Week

£800,000

5G AMC 2 (Accelerate, Maximise and Create for Construction)

Testing 5G-enabled data management systems to maximise construction efficiencies.

–

AttoCore
BAM Nuttall
Building Research Establishment

£800,000

Live and Wild

Testing 5G network resilience by leveraging 5G-enabled filming across the UK, reliant on a mobile, vehicle-mounted 5G base station.

–

aql
Candour Productions
MTN Safety

£1.2m

Project Vista (Video and Stadia Technical Architecture)

Live sporting event coverage based on FeMBMS broadcast to deliver to mobile devices.

O2 UK

Digital Catapult
Digital TV Group
Global Wireless Solutions
O2 UK
Rohde & Schwartz

£1.3m

The Green Planet AR

Creation of The Green Planet AR app, which will combine AR/VR and volumetric video to create an educational mobile experience.

EE

BBC
Dimension Studios
EE
Factory 42
Royal Botanic Gardens Kew
Talesmith

£2.3m

5G Ports

Deployment of a 5G standalone network at Felixstowe port, to run alongside an existing Three UK 4G network. Automation, logistics, and predictive maintenance are among the use-cases.

Three UK

Blue Mesh Solutions
Cambridge University
Hutchison Ports
Three UK

£1.6m

5G Logistics

Security, traceability, and tracking of goods within extendable virtual boundaries, and between public and private networks.

–

ADVA
Airspan Communications
AttoCore
Bristol City Council
Bristol Port Company
Cellnex Connectivity Solutions
Davies Turner & Co
Maritime Transport
This is Gravity
University of Bristol
University of Cardiff
Unmanned Systems
West of England Combined Authority

£3.1m

Total

£15.2m

Joseph Purnell is a Staff Reporter for TelcoTitans, contributing telecoms news analysis since 2019 as part of the TelcoTitans Editorial team.