O2 UK helps fund smart city deployment for greener networks drive.
ADEPT's Live Labs project small-scale, but with broader ambition.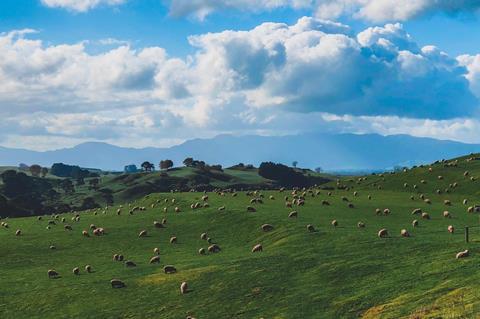 Telefónica UK (O2 UK) and partners launched the first phase of the Thames Valley Live Lab, a carbon reduction initiative currently being deployed by local authorities in Berkshire, England.
Borough councils in Reading and Wokingham will connect to the energy management platform by October 2020, and four further councils will be added within a year. It aims to enable net-zero emissions for local authorities using scalable, flexible technology.
The Thames Valley Live Lab is part of a broader scheme initiated by the Association of Directors of Environment, Economy, Planning & Transport (ADEPT), a national researching and funding body. ADEPT awarded £22.9m (€25m) in funding to eight programmes across the UK, each with pitches to implement smart city technology in local deployments. The programme ends in November 2021. The Thames Valley project was handed the largest tranche, at £4.75m, bumped to £5.5m with co-funding from the Department for Transport and commercial partner O2 UK. It is unclear exactly how much O2 invested.
The Live Lab will deploy a connected smart city platform in order to reduce carbon emissions by managing and monitoring solar panels, electric vehicle charging points, and other electrical equipment at local authority facilities. Principal delivery partner Smarter Grid Solutions will install its ANM Strata distributed energy resource management system on which the project relies. The platform will also use big data to give insights around air quality, potholes, and transport across the network.
Engineering consultancy Stantec is responsible for overall project management and technical support. Other listed partners include Siemens, professional services provider EY, and construction and infrastructure specialists SNC-Lavalin's Atkins, Kier, Ringway, and WSP.
O2 UK's participation goes beyond a purely commercial tie-up, as it will also provide "mobility data" to populate the system and develop traffic and movement insight.
Green ambitions
The latest carbon reduction initiative echoes broader efforts to fly the sustainable energy flag across Telefónica. In the UK, O2 has partnered with enterprise provider SSE Business Energy to offer reduced rates for renewable energy for the operating business's UK suppliers and partners.
Telefónica Group signed a United Nations-backed statement in May 2020 urging governments to align COVID-19 economic aid with climate science (Telefónicawatch, #143). Specifically, a call for divestment in fossil fuels in favour of sustainable alternatives was included. Telefónica's own Energy & Climate Change Objectives give a 2030 deadline for net-zero emission in its core markets, with worldwide Group carbon neutrality slated for 2050. Among its supply chain, it targets a 30% reduction in carbon emissions by 2025.

Joseph Purnell is a Staff Reporter for TelcoTitans, contributing telecoms news analysis since 2019 as part of the TelcoTitans Editorial team.