Elastic CEO flags new deal with German OB.
Group already uses Elastic technology in its CDN.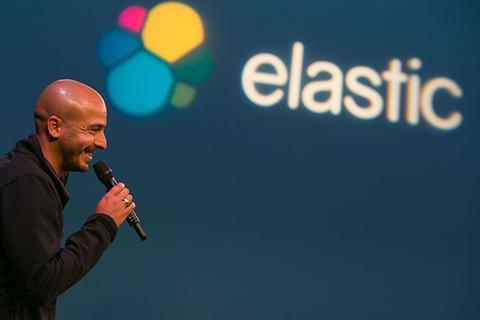 Telefónica Deutschland (O2 Germany) has struck a deal with Elastic NV as part of the ongoing overhaul of the operating business's IT architecture, according to comments from the CEO of the Dutch–American search specialist.
Speaking during Elastic's latest earnings call, for the quarter to 31 July 2022, Ashutosh Kulkarni indicated that the contract was signed in the three-month period and involves the use of Elastic's "Observability solution on Elastic Cloud across all three cloud hyperscalers".
" As the company targets a radical IT transformation for the upcoming years, O2 is relying on Elastic to support Observability to further improve customer satisfaction by increased service availability and performance. "

Kulkarni (via VIQ FD Disclosure).
Mallik Rao, Chief Technology Information Officer of O2, signalled last year that a planned overhaul of the operating business's IT architecture was underway. At the time, he claimed it was a rare example of a bold transformational programme instigated by a telco (Telefónicawatch, #151).
In May, when his contract was extended by a further three years to the end of 2025, Rao noted on LinkedIn that the operator was "pushing our transformation towards a new, cloud-based IT architecture that is providing the foundation for our company's continued success".
The deal with Elastic adds to a swathe of new and extended partnerships at O2 that underpin its move from a hardware-centric to software-based approach. For example, O2 is using Google Cloud and MATRIXX for the migration of its enterprise billing and order management to the cloud, Salesforce's Vlocity for the B2B stack, and Hansen Technologies for the consumer equivalent. Tech Mahindra and Wipro were named core IT providers in early-2021. Amazon Web Services and Ericsson have also been flagged by Rao as collaborators on cloud-native solutions.
O2 has previously acknowledged the ramshackle complexity of its current IT set-up, created as a result of 25 years of organic and inorganic growth and change within the OB. Andrew Hansen, Chief Executive of Hansen Technologies, suggested last year that the O2 transformation programme could serve as a blueprint for other Telefónica businesses, although he noted at the time that "only very initial conversations" had taken place elsewhere.
Flexing search tools
Elastic was initially established in the Netherlands as Elasticsearch and describes itself as a search company "built on a free and open heritage". It offers three solutions for enterprise observability, search, and security, "built on one technology stack that can be deployed anywhere".
The supplier already appears to have a relationship with Telefónica Group, which was namechecked in an Elastic press release from December 2021 and features in a case study on the Elastic website.
According to the case study, Telefónica incorporated Elasticsearch into a new content delivery network in 2014 and has also used the supplier's machine learning tools. The Observability solution, meanwhile, is built on the Elastic Stack to "converge metrics, logs, and traces, delivering unified visibility and actionable insights".
Elastic Cloud is available via Amazon Web Services, Google Cloud, and Microsoft Azure marketplaces. Notably, relations with AWS were somewhat frosty for several years after the hyperscaler launched a service under the Elasticsearch brand. A trademark infringement lawsuit was finally settled in February 2022.