O2 Germany closed last 300 3G sites in December.
CEO Markus Haas reiterates call for change in spectrum policy.
Spain and UK to follow suit with 3G sunsetting.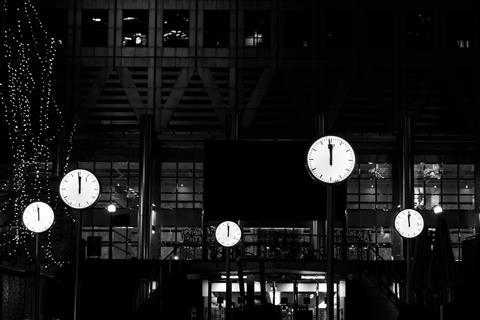 Telefónica Deutschland (O2 Germany) finally completed the shuttering of its 3G network, becoming the last of Germany's three mobile network operators to accomplish the task.
In August 2021, the operator said it would convert the "majority of 3G sites" in the following month and then carry out the last large-scale shutdowns by mid-November. However, it appears that hundreds of 3G sites were still operational beyond this point.
O2 Germany confirmed it would "finally take the last 300 or so 3G sites off the grid" on 30 December, indicating the operator met its original target to complete the shutdown by the end of last year with only hours to spare. It also said the 2G network "will remain in place as the basic network for mobile telephony and SMS".
The shuttering of the 3G network in individual regions commenced on 1 July 2021 — a day after rivals Telekom Deutschland and Vodafone Germany retired their 3G networks. In summer 2021, O2 Germany still operated about 16,000 sites with 3G technology.
Vodafone has since claimed that the 3G shutdown has boosted 4G internet speeds by an average of 15%–20%. O2 Germany noted that the freed-up frequencies in the 2.1GHz band will be used entirely for its 4G network.
The operator has offered incentives such as a free SIM card swap and discounted 4G devices to ensure customers are not left behind. It notes that 4G customers can enjoy downlink speeds of up to 225Mbps, versus a much tardier 42.2Mbps maximum when using 3G, as well as faster response times of 20–40 milliseconds compared with 50–150 milliseconds with 3G.
Lessons learned
Markus Haas, Chief Executive of O2 Germany, observed that while the launch of 3G had marked the start of mobile data usage, it ushered in "an expensive spectrum policy with serious consequences".
"It is urgently time to break new ground in spectrum policy and push ahead with the nationwide expansion of digital infrastructure in Germany with all our might", Haas declared. "That is why we should extend existing frequencies instead of auctioning them off", he added, in what has become a familiar refrain.
The operator also pointed to the more successful roll out of 4G compared to 3G, noting that 3G coverage had only reached 90% of the population compared to 99% for 4G. O2 Germany expects its 5G network to cover the whole of the country by the end of 2025.
" We started the 5G expansion turbo this year and already provide around 30% of the population with the fast mobile standard. Over 99% of the population benefits from our 4G network. With our rollout, we are optimally addressing the exponentially increasing data usage in the country while offering our customers an ever better network experience. "

Mallik Rao, Chief Technology & Information Officer, Telefónica Deutschland.
O2 Germany is of course not the only Group operating business to be sunsetting legacy networks: in Spain, Movistar expects to complete the shutdown of its 3G network by the end of 2025.
Furthermore, the UK government announced in December 2021 that the nation's mobile network operators, including BT/EE, joint venture Virgin Media O2, Vodafone UK, and Three UK, have confirmed they do not intend to offer 2G and 3G networks beyond 2033 "at the latest", as part of wider plans to boost the security and resilience of mobile networks.
In a statement, the UK's Department for Digital, Culture, Media & Sport (DCMS) said the plans "will free up spectrum… to allow for the mass roll out of 5G and other future networks such as 6G".
In addition, the new plans "include a joint ambition for 35% of the UK's mobile network traffic to be carried over open RAN by 2030, £36m [€43m] in funding for 15 projects to trial the technology across Scotland, Wales, and England, and a £15m cash injection for the SONIC prototype testing facility for next-generation telecoms tech".
SONIC Labs is a test facility based in London and Brighton and run by Digital Catapult with the support of Ofcom.
Virgin Media O2 is playing a role in two of the 15 winning consortia in the Future Radio Access Network Competition organised by the DCMS: 5G Drive, together with Cisco, Ori Industries, the University of Warwick, and wavemobile; and Flexible, Efficient and High-Performance 5G Open RAN (Flex-5G), with partners Amazon Web Services, AWTG, Cambridgeshire County Council, Commscope Solutions UK, Emirates ICT Innovation Centre, Lime Microsystems, the University of Surrey, Viavi Solutions UK, Vodafone UK, and Zain Saudi Arabia.

Anne Morris is a freelance journalist, editor and translator. She has been working as a reporter and news analyst for TelcoTitans since 2016.