Plans to create 60 'future-oriented' positions in fields such as cloud and cybersecurity.
German operating business continues network and IT integration efforts.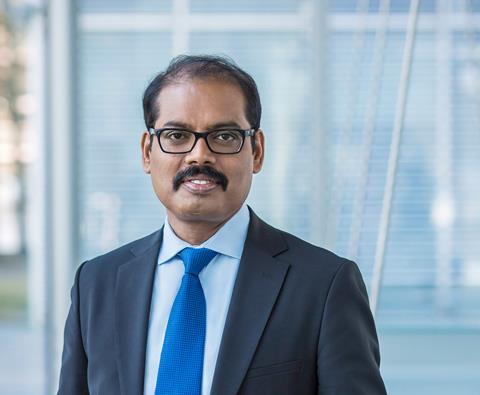 Telefónica Deutschland (O2 Germany) intends to create a "joint, powerful" technology organisation out of its formerly separate network and IT divisions, to position itself for the "technological challenges of the future" and accelerate its digital transformation process.
A spokesperson from O2 Germany confirmed that Mallik Rao, Chief Technology & Information Officer (CTIO), will be leading the process as part of efforts to strengthen the operator's organisational structure.
The aim is to create 60 "future-oriented positions" in "strategically important areas" such as cloud and data centres, enterprise technology solutions, and cybersecurity. "Massive investments will be made in staff training and in additional core competencies", the spokesperson said, noting that approximately 1,500 employees will be working in the new, unified division.
Teltarif reported that more than €500,000 (£450,000) is to be invested in staff training measures. "Future topics such as 5G, cloud computing, and artificial intelligence require new additional IT skills and even more agile ways of working, which must be reflected in the organisational structure", the spokesperson added.
O2 Germany now intends to enter into negotiations with employee representatives to discuss the planned measures and necessary changes as quickly as possible. The spokesperson emphasised that the plan is not to create a separate organisation but rather a unified division with adjusted structures and reporting lines that better reflect current and future technology topics.
Rao playing central role
The integration of the network and IT divisions had been anticipated after O2 Germany unified the two formerly separate roles of Chief Technology Officer and Chief Information Officer, naming Rao as CTIO and putting him in charge of both network and IT systems (Telefónicawatch, #138).
The move also aligns with Telefónica Group's focus on becoming a platform-based company. Furthermore, the German operator is now in a new post-integration phase after completing much of the heavy lifting required to merge the formerly separate E-Plus and O2 businesses. The focus now is on improving network performance, supporting new digital offerings, and ensuring a good customer experience.
According to Teltarif, Rao said the new structure will better position O2 Germany to realise "ambitious goals", such as matching the network quality of its rivals, ensuring the successful rollout of its 5G network later in 2020, providing cloud-based services for business customers, and building a future-proofed IT architecture to support new applications and business models, such as private mobile networks.

Anne Morris is a freelance journalist, editor and translator. She has been working as a reporter and news analyst for TelcoTitans since 2016.