Portfolio diversified with new telemedicine proposition.
Salud family of services marketed for enterprise and home.
Public health partnerships also in the offing.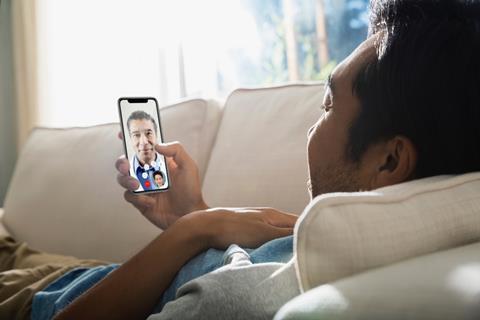 Telefónica España (Movistar) launched Movistar Salud, a telemedicine and wellness package for consumer and enterprise. The product of a strategic agreement with telemedicine provider Teladoc Health, Salud consolidates Movistar's e-health play into a "family of services".
The package purportedly makes medical consultations available through any connected devices at any time, providing remote, private medical support to customers. Movistar Salud is available to anyone in Spain — whether they are a Movistar client or not — and is accessed via a mobile app or website.
A key selling point for Movistar Salud during the coronavirus pandemic, inevitably, is its provision of flexible care to homes, removing the risks inherent in visiting a hospital. "This is especially necessary in the new normal created with COVID, which accelerates the need to digitise the entire value chain of the health sector", said Teladoc Health President Carlos Nueno.
Going public
In addition to the Movistar Salud launch, the pair announced cooperation with hospitals and public administrations on the digitisation of medical care in Spain. The collaboration aims to increase public health capacity and security by utilising Movistar's "knowledge and capacity" of digital access points, coupled with its security systems, to enable remote communication between doctors and patients.
e-health catching on
In 2017, Telefónica established its Telefónica Digital arm, which sparked a new string of partnerships with health technology service providers. Since then, however, e-health has appeared to slip down the Group's priority list. This year it offloaded Axismed, a Brazilian care management specialist acquired in 2013 (Telefónicawatch, #146).
Nonetheless, there appears to be the beginnings of a minor resurgence. In August 2020, Spain's Ministry of Economic Affairs and Digital Transformation awarded two Telefónica-backed consortia funding to develop 5G projects, both with a health angle. The month prior, the operator flagged a partnership with digital pathology specialist Dedalus, through which hospitals and health centres are supported in making digitised diagnoses (Telefónicawatch, #146).
Teladoc Health, a subsidiary of Teladoc, was founded in 2002. As with many e-health solution providers, it has seen significant growth since the outbreak of the global pandemic, with its share price rising by around 160% since the start of the year. It reported revenue in the quarter to June 30 2020 reaching $241m (€206m/£186m), an 85% uptick year-on-year. In August 2020, it completed an $18.5bn merger with digital health peer Livongo.

Joseph Purnell is a Staff Reporter for TelcoTitans, contributing telecoms news analysis since 2019 as part of the TelcoTitans Editorial team.