Movistar Plus+ Internacional division established to drive original, Spanish-language productions in overseas markets.
Buendía Estudios and Sony executive Valenzuela installed to lead the unit.
Content partnerships prioritised, with distribution brought closer in-house.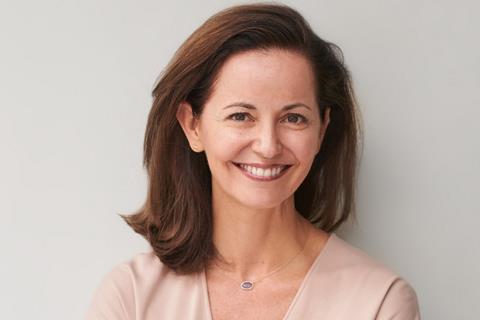 Telefónica formally launched the overseas sales division of its Movistar Plus+pay-TV business, and confirmed the leadership team steering the ship.
The unit, Movistar Plus+ Internacional, is headed up by former Sony executive María Valenzuela. It has been in operation for a few months, but was officially unveiled in early-March 2022.
Valenzuela was brought on board last year as Head of Strategy & International Business Development for Movistar Plus+. Now with the title Head of Movistar Plus+ Internacional, she reports directly to Domingo Corral, Head of Original Production.
Although very few appointments have been made, Valenzuela said the unit is set to grow. About ten vacancies are expected to be filled, including a business development role to fill the shoes Valenzuela has left. Lorena Molloy was one of the newcomers named, brought in as Head of Marketing & Communications.
Valenzuela joined Movistar Plus+ in June 2021 from Buendía Estudios, Telefónica's Spanish-language content joint venture with Atresmedia, where she was Senior Vice-President for International Strategy & Business Development. Prior to that, she led Global Content Strategy & Partnerships at Huawei, and was SVP, Iberia at Sony Pictures Entertainment before that. Molloy joined from Grupo Mediapro, where she led marketing and communications for the studio's International Content team. During her time at Mediapro, she supported the launch of its International Content division, a seemingly similar role to the one she now holds at Movistar Plus+ Internacional.
The creation of Movistar Plus+ Internacional is the first significant operational revamp since a content aggregation-oriented restructure was enacted in mid-2021.
Taking Spanish content global
When Valenzuela joined Movistar Plus+, she was tasked with developing a platform that generates revenue and identifies partners for co-production and collaboration on "more ambitious" projects, she told a London Content 2021 panel late last year.
Her new Movistar Plus+ Internacional division aims to deliver that. It is an arm of the pay-TV business, and targets markets outside of Spain with original Spanish-language content. It is focused on larger European markets, as well as Eastern Europe, Latin America, and the USA.
It will enable Movistar Plus+to "continue betting on Spanish stories and Spanish talent", Corral claimed at an announcement event on Friday.
The press conference was also used to confirm the Movistar Plus+ content production strategy going forward, with increased attention given to film, rather than TV series that has traditionally been the platform's focus. "Series generate conversations", Corral mused, "but cinema generates views". He noted that investment in film production will not mean fewer resources for series production.
Spanish-language content has been a point of interest for Movistar Plus+ under Cristina Burzako's leadership since she was appointed Chief Executive early last year , and under her predecessor Sergio Oslé, who described the Spanish-speaking TV content market as a logical target for expansion. Telefónica is also seeking to put the Spanish language at the centre of developments elsewhere across the Group, with initiatives such as the Maquet Project — an artificial intelligence-based system capable of writing adventure books in the language — one such example. There was also talk of a subscription-based aggregation service for Spanish newspapers, said to be fronted by Telefónica Chief Digital Officer Chema Alonso, although developments on that front have been quiet since the rumours this time last year.
Partners front and centre
Movistar Plus+ Internacional will also prioritise content production partnerships, Corral said.
" We want to take the next step with the entire international strategy. Until now, we have done it through international distributors. Now, we will directly manage the international distribution of our content. "

Corral.
Valenzuela reiterated the point, adding that "the idea is to have a more direct relationship" with partners, but it does not intend to disrupt its deals with distributors. "Our formula is not to leave the partners we have worked with so far, but to add strength, weight, and distribution. We have agreements that we honour and that have been very valuable for us", she said.
Movistar Plus+holds premium content agreements with Beta Films, Sky Vision, and Studiocanal. Corral and Valenzuela picked out Beta as a "fantastic partner".
"They believed in us from when we started producing five years ago", Corral said, adding that he is "sure that we will continue to find ways to collaborate" once the existing agreement comes to its end in 2023.

Joseph Purnell is a Staff Reporter for TelcoTitans, contributing telecoms news analysis since 2019 as part of the TelcoTitans Editorial team.