Brazil is a key market for a partnership between Telefónica and the latest incarnation of Ericsson Media Solutions, with the vendor supporting OTT integration that is essential for the operator's convergence strategy.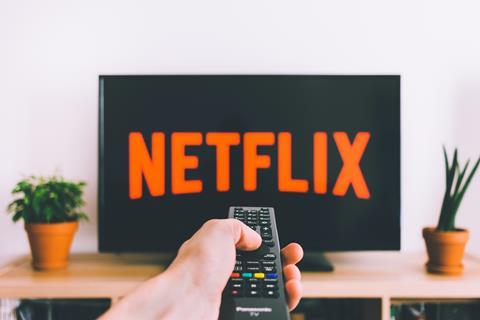 MediaKind (formerly Ericsson Media Solutions) highlighted its relationship with Telefónica|Vivo, as it trumpeted the integration of Netflix access into its Mediaroom TV platform, noting that the inclusion of the OTT service within the Mediaroom interactive menu system would provide Vivo Fibra pay‑TV customers with direct access to Netflix through the operator's IPTV portal.
MediaKind said that the latest upgrade to its capabilities would provide the Telefónica operating business with opportunities to upsell additional services, improve operational efficiency, and draw in new customers for its video services.
In early‑2019, Ericsson completed the sale of a 51% stake in MediaKind to One Equity Partners, a private equity firm that specialises in media and telecoms investments (Telefónicawatch, #126).
MediaKind's Mediaroom solution is claimed to be the world's leading IPTV platform by market share, and is a key element of MediaKind's broader Media Platforms portfolio.
The latest deal extends a longstanding partnership between Telefónica|Vivo and MediaKind. In April 2018, long‑term Telefónica TV platform partner Ericsson trumpeted a new three-year deal with the telco that extended an existing collaboration of more than ten years (Telefónicawatch, #126 and passim).
Under the terms of the most recent agreement, Ericsson's erstwhile Media Solutions unit was to deploy its video storage and processing platform in 13 of Telefónica's Latin American markets. The rollout was expected to cover Argentina, Brazil, Chile, and Colombia by the end of 2018, with the rest of the region set to see the deployment by the end of 2020.
Integration a key element of Telefónica's LatAm content play
Telefónica's research division recently flagged it had created individual iterations of the Group's over‑the-top (OTT) Movistar Play streaming service that has enabled the telco to integrate Netflix with its offering in a number of countries across its footprint, making it available on both mobile and set-top box-based platforms (Telefónicawatch, #133).
The Group is intending to grow its customer base for OTT content accessed via Movistar Play in Latin America from current levels of 1.5 million to 13–20 million by 2021 (Telefónicawatch, #130), leveraging low penetration rates of both pay‑TV subscriptions and credit cards in the region, alongside partnerships with major players in the entertainment industry, through its existing billing relationships.
In May 2018, Telefónica Group and Netflix announced a "multi-year" worldwide partnership deal to integrate the latter's content with the telco's TV and video platforms in Europe and Latin America, with the operator now offering carrier billing for the SVoD service in Chile, Spain, and Colombia (Telefónicawatch, #124, #127, #129–#130, and #132–#133).