Madalina Suceveanu leaves Vodafone after eight years.
Exec to take on new convergence-focused brief, reporting into Liberty tech boss Enrique Rodriguez.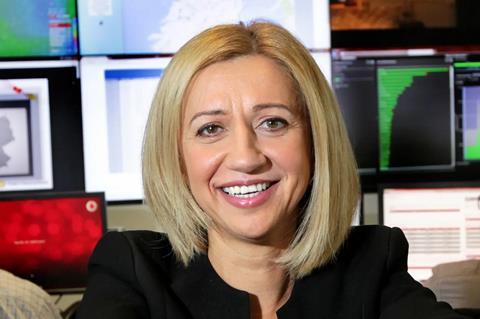 Liberty Global has poached senior Vodafone networks executive Madalina Suceveanu to fill a new role driving development of converged infrastructure and services across its European businesses, including the two groups' VodafoneZiggo joint venture.
Suceveanu left her position as interim Chief Networks Officer at Vodafone Germany in April, becoming Managing Director, Mobile & Cloud Technology at Liberty. She has also taken a seat on the Board of Directors of Telenet, Liberty's Belgian unit.
The move sees her report directly into Liberty Chief Technology Officer Enrique Rodriguez, with a "newly established" brief that involves "developing Liberty Global's technology strategy and its investments in mobile and cloud technologies", according to the cableco.
The creation of the role, it said, "aligns with Liberty Global's fixed–mobile convergence strategy, which has driven a number of major transactions in recent years combining leading fixed and mobile network assets, including the merger of Virgin Media and O2 in the UK and acquisition of Sunrise in Switzerland".
Rodriguez recently laid out his priorities for next‑generation upgrades to Liberty's networks and services, including plans for full‑fibre adoption across its entire footprint (albeit over a broad timeframe, and balanced with HFC iteration) and migration to all‑IP entertainment offerings.
Suceveanu joined Vodafone in 2014, when she was appointed CTO of Vodafone Ireland. In 2018, she moved into a multi‑territory position overseeing technology activity within Vodafone's EU Cluster — the grouping of smaller businesses that sits outside its regional 'big four' of Vodafone Germany, Vodafone Italy, Vodafone Spain, and Vodafone UK. These include VodafoneZiggo.
Prior to joining Vodafone, she was CTO at Orange Romania.