O2 UK heads swap seats, including a Macdonald‑Dunford exchange with Now TV.
Serial Brazilian telco leader Marcelo Campos moves from Claro to Vivo.
Brando and Rotondo stake a claim at Wayra's evolving South American top‑table.
M2M solution provider Pangea pulls in another O2 name.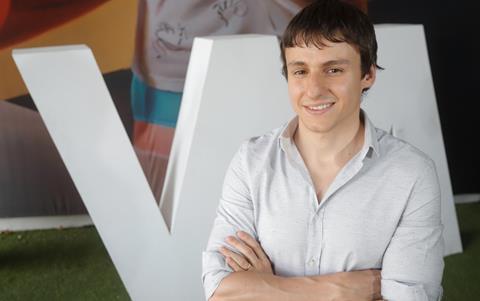 Group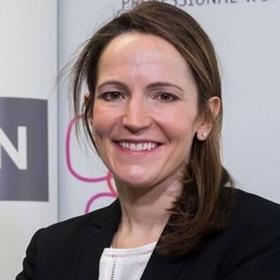 Blanca Drake earned the new title of Head of Marketing Innovation at Telefónica Group, a slight change from the Head of Operations & Marketing role at Telefónica Open Innovation she has held since 2017. She was formerly responsible for the marketing operation at Wayra and Open Future.
Enrique Moreno, former Regional Operations Manager for Telefónica Business Solutions in Florida , re‑joined the operator as Director of IT Operations. For the past two years, Moreno had been Director of IT Operations & Service Delivery at service provider Everis USA.
Telefónica appointed Sonia Rodriguez Legal Director, Mergers & Acquisitions (M&A), a step up from her previous M&A Senior Legal Counsel position.
Infra-Tech
Wayra gets an internal rejig as its Hispam unit looks to transition to venture capitalism.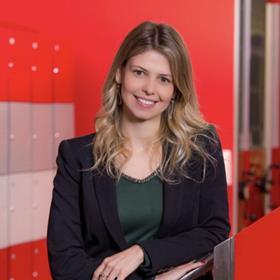 Livia Brando was appointed Wayra Brasil's Country Manager, overseeing the 34 startups the innovation hub has in its portfolio. Brando was previously Innovation Director at utility EDP Brasil. She fills Renato Valente's shoes, after his departure for investment group Iporanga Ventures in spring 2020. He is now General Partner at Iporanga.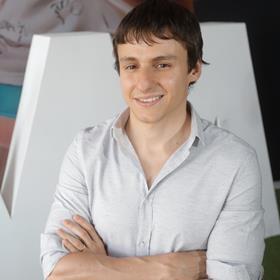 Agustín Rotondo was appointed Regional Manager for Wayra's Hispanoamérica operations. He was previously Regional Manager for Argentina, Chile & Peru, and prior to that was Country Manager for Wayra Argentina. The new role, with its broader geographical scope, adds Colombia and Mexico to his previous remit: "We know that the Mexican market has a lot to offer, that is why it is one of our most important focuses", he noted. On his appointment, Rotondo also hinted at a change to the way Wayra operates in Spanish‑speaking Latin America. He said that "unlike what we did before, today our objective is to tell the companies we invest in: 'I'm your partner and I'm going to help you grow". It adds further fuel to the idea of Wayra transitioning to become a corporate venture capital fund, edging away from its positioning as a start‑up incubator.
Core Markets: Brazil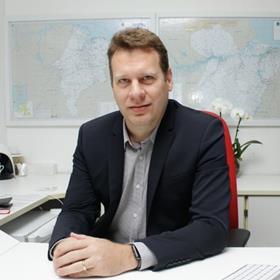 Marcelo Campos was appointed Commercial Director for Telefónica|Vivo, responsible for commercial and financial operations for mobile and fixed business‑to‑consumer segments for several northern Brazilian states. He has moved around Brazil's telcos over the past two decades, spending time at Amazonia Celular, Oi, and TIM Brasil. Most recently, he was Regional Director for Claro Brasil's operations in the north of the country. At Vivo, he replaces Rodrigo Pereira Silva, who switched to the operator's Centro Oeste region in June 2020.
Core Markets: UK
O2 UK's doors continue revolving, with several key moves including the introduction of Barclaycard's Rob Reason as Director of Strategy & Planning.
Rishi Arya was named Digital Solutions Specialist at Telefónica UK (O2 UK), with a focus on small‑ and medium‑size enterprises. He was previously Head of O2 Manchester, a role that he claimed involved bringing "hyper‑localisation" to the city.
Brad MacDonald was appointed Head of Media Performance at O2 UK. He joins from Sky, where he was Digital Marketing Controller with a focus on performance of the Now TV proposition. Moving in the opposite direction, O2 UK's Head of Performance Marketing Emma Dunford joined Sky as Head of Digital & Customer Relationship Management for Now TV.
Claire‑Marie Morgan was named Head of Credit Risk at O2 UK, a shift in focus from her role as Head of Operational Compliance. She joined O2 UK in 2018 from Telefónica rival Vodafone Group, where she was Head of Commercial Contract Management & Carrier Performance.
O2 UK handed Russell Proudlock a permanent Head of Account Management role, a position he has held in an interim capacity for over a year.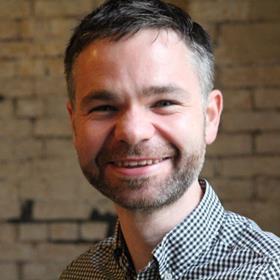 O2 UK appointed Rob Reason its new Director of Strategy & Planning. He joins from Barclaycard, where he was Director of Marketing Strategy. Previously, he spent a year as Head of Strategic Planning at Virgin Media, O2 UK's pending merger partner.
O2 UK Head of Digital Business Transformation Erika Toth pivoted to became Head of Ways of Working Transformation, which involves driving business agility, leanness, and smart-working practices. She said she was working to implement a "coherent framework for smart-working".
Hispanoamérica
Julio Vega, former Senior Manager of Accounting & Economic Processes at Telefónica Chile, was appointed Director of Finance & Accounting.
Alumni
Telefónica old‑guard take up new spots in Europe and Latin America.
Former Telefónica Colombia Regulatory Coordinator, Héctor Urrea Ayala, was appointed Senior Advisor for Latin America at Access Partnership, a public policy consult ancy. Since leaving Telefónica in 2012 he has been in corporate and government affairs positions at Microsoft and Nokia.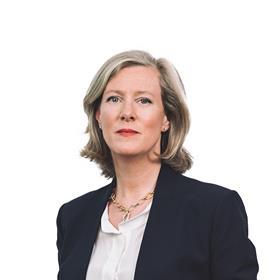 Justine Campbell, formerly O2 UK Head of Competition Law and Telefónica Group's European General Counsel, was appointed National Grid's General Counsel & Company Secretary. Campbell spent seven years at Telefónica, and has also held senior counsel positions at Vodafone UK and BT Group. Most recently, she was General Counsel & Company Secretary at Centrica Group.
Former Telefónica pair Jo Ryan and Rich Crossingham joined Internet of Things (IoT) platform provider Pangea. Ryan was Machine‑to‑Machine Channel Partner Manager at Telefónica for four years before joining KORE Wireless as Account Management Director. Crossingham was Client Director for O2 UK, covering Sports, Entertainment & Leisure. Both are now Pangea Business Development Directors. Pangea co-founders Dan Cunliffe (Managing Director) and Chris Romeika (Head of Operations) were executives at the erstwhile O2 Wholesale fixed broadband unit before co‑founding the vendor in 2014, shortly after the sale of the last of OB's fixed assets to BSkyB and the disbanding of O2 Wholesale. It is not the first time they have hired Telefónica executives or alumni. O2 UK's Bernie McPhillips joined in 2017 as Sales Director (Telefónicawatch, #115). Pangea has not made public any commercial relationship with Telefónica, but is in Vodafone's IoT Partner Network (Vodafonewatch, #180).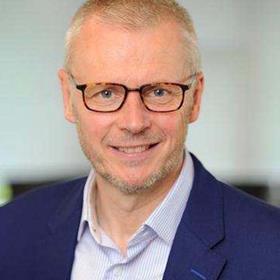 Jersey Telecom (JT) brought in former BT, Ericsson, and Telefónica executive Martin Harriman as one of two new Non‑Executive Directors. Harriman had a stint as Global Managing Director of Consumer IoT & Digital Home at Telefónica, and another as Head of New Business at O2 UK. He is currently Non‑Executive Chairman of Community Fibre, the London-centric full fibre operator.

Joseph Purnell is a Staff Reporter for TelcoTitans, contributing telecoms news analysis since 2019 as part of the TelcoTitans Editorial team.