Long-time Telefónica partner selected for a commercial deployment of disaggregated gateways.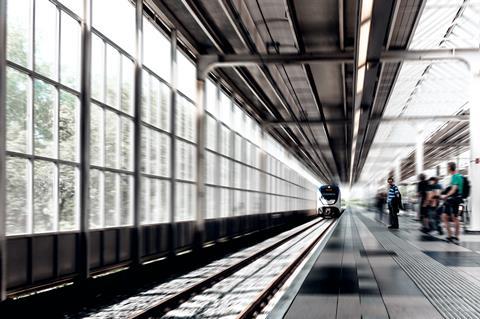 Telefónica Peru is to deploy technology from digital optical networking systems specialist Infinera in parent Telefónica Group's latest exploration of disaggregated network systems.
Infinera's DRX-30 router hardware and Converged Network Operating System software will be set up in the operating business' mobile transport network as part of a collaboration under the Telecom Infra Project's (TIP) Disaggregated Cell Site Gateway (DCSG) grouping.
According to an announcement by Infinera, the project forms part of Telefónica's Fusión Project¸ focused on digital network transformation.
Telefónica's current wave of Fusión upgrades are focused on bolstering scalable capacity on an increasingly autonomous and virtualised core network in anticipation of continued growth in demand for cloud and software-as-a-service technology as well as services related to 5G. Projects have previously been flagged in Chile, Germany, Spain, and the UK, with partners including Juniper Networks, NEC Corporation, and Nokia (Telefónicawatch, #105, #122, #133, #138, and #141).
The operator is reportedly deploying "multiple DCSG elements", with configurations that support 300Gbps and 900Gbps prepped for rollout. This high capacity solution has previously been touted as strong enough for deployment in metro and long-haul transport networks (Telefónicawatch, #138).
Telefónica-Infinera relations warming up
Infinera and Telefónica have been tied for over a decade and the relationship appears to be prospering as the Group moves towards open network systems.
Telefónica and Infinera are active participants in TIP's Open Optical & Packet Transport (OOPT) working group, in which DCSG sits. Their partnership is already said to have seen the deployment of a "DCSG-compliant" solution leveraging an Infinera DRX Series router platform, with similar specifications to the one mentioned above, by Telefónica Deutschland in 2019.
Infinera is also one of six listed vendors cooperating in the OOPT group's Phoenix project to create a disaggregated optical transponder. Trials were planned to commence in late-2020 (Telefónicawatch, #145).
Infinera, however, is not the only vendor with a history of seeding and driving OOPT solutions with Telefónica Peru, as Edgecore and IP Infusion participated in a field trial of the Cassini Packet/ optical transponder in 2019 (Telefónicawatch, #145). Edgecore has also previously been mooted as another hardware enabler collaborating with Telefónica on DCSG deployments (Telefónicawatch, #142).

Sam Patterson is a Staff Reporter for TelcoTitans, contributing telecoms news analysis since September 2020 as part of the TelcoTitans Editorial team.