Telefónica's narrative of core market strength yet to fully win over doubters.
Restructuring remains work-in-progress in Hispam, Tech, and Infra.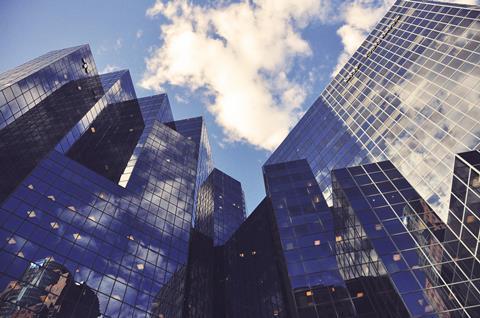 Looking past the existential threats to the Group's future, the reported financial performance of the operator appeared grim, although a 12% decline in revenue translated into only a 3% fall in operating income before depreciation and amortisation (OIBDA), and profit before tax appeared substantially stronger, owing to restructuring costs incurred a year earlier.
At an organic level, the revenue performance for Q3 was less alarming, with sales dropping 4.3% after stripping out FX and changes in the consolidation perimeter. For 9M FY20, a 10.7% reported revenue decline translated to a 3.7% organic decline after FX and consolidation. The COVID‑19 effect in the quarter was said to have resulted in €591m in lost revenue.
Conversely, organic OIBDA performance worsened in Q3 when factors such as restructuring costs that were booked in Q3 FY19 were stripped out, with organic decline reaching 8.3% year‑on‑year — more clearly reflecting a period where the pandemic sapped €315m from OIBDA.
Telefónica also pointed to sequential improvements in profitability, although the degree to which these can be considered meaningful considering the pandemic impact that has generally eased, is questionable. Consumer markets are, though, facing considerable commercial pressure as the retail sector comes back to life, while business decisions on new contracts are being postponed as enterprise adopts a more cautious approach.
Abasolo described Telefónica as a "robust cash generator" that had made its way through the "double dip impact" of COVID‑19 and Latin America currency devaluations relatively unaffected. Free cash flow was reported at €1.6bn for Q3, which contributed to the continued decline of net debt. However, worries over leverage persist (see separate report).
Telefónica financial performance breakdown, Q3 FY20

Q3 FY19
Q3 FY20
Notes: * Incorporates spectrum outlay, including €1,443m in spend (on German 5G frequency rights) during Q3 FY19.
** Before lease liabilities, and as recorded at end of period.
Source: Telefónica.
Revenue

€11,902m

€10,461m

Handsets

€1,368m

€1,235m

Services

€10,533m

€9,227m

OIBDA

€2,748m

€2,672m

OIBDA margin

23.1%

25.5%

Profit before tax

-€369m

€14m

Capex *

€3,273m

€1,346m

OIBDA-capex

-€525m

€1,326m

Net financial debt **

€38,293m

€36,676m
Varying strength in the core four
During the presentation, executives focused on the relatively steady performance in the core four: Brazil, Germany, Spain and the UK. Stability and strength were the key messages.
Telefónica España (Movistar) was said to have consolidated its recovery, while Telefónica Deutschland (O2 Germany) was seen achieving solid results, and Telefónica|Vivo also saw "strong commercial recovery". Telefónica UK (O2 UK) was, though, glanced over with reference to its positive net promoter scores, and customer loyalty. The numbers from the UK may explain why the Group felt the less said the better, with quarterly revenue dropping 10% and OIBDA falling nearly 5%. The operating business (OB) may be more focused on the steps necessary to secure clearance of the proposed joint venture with Virgin Media (see separate report), while revenue may have been lower as a result of a rising focus on direct distribution, which is said to offer better margins but hamper revenue growth.
Bucking the pandemic trend, O2 Germany actually saw marginal revenue growth (up 0.4% at €1.88bn for the quarter) and an improved OIBDA performance as trading conditions returned to close to normal in the country.
Brazil and the UK, meanwhile were said to be contributing significantly towards Group targets for the year. O2 UK's performance against the key OIBDA-capital expenditure (capex) metric was a brighter spot, growing this measure of profitability by 3.7% year‑on‑year on the back of "opex discipline as well as capex flexibility". Vivo was also praised for an "outstanding" 22% increase year‑on‑year in OIBDA‑capex, which was attributed to the pursuit of a focused spending strategy.
Vilá still sensitive on Spain
Movistar saw a reasonably steady performance in Q3, considering the circumstances (revenue down under 4% year on year, and OIBDA down around 5%), and the Group highlighted the continued strength of its convergence customer base and still‑strong margins. However, the sustainability of high‑price, high‑profit bundles is a source of persistent scepticism among analysts, which appears to spark a degree of exasperation in Vilá. The COO highlighted many moving parts in a market heavily impacted by COVID‑19 in 2020, and the somewhat dilutive effect of Movistar's own multi‑brand strategy, which is seeing success with the O2 brand in the country. However, upselling on the premium Movistar brand is said to be addressing much of this downward pressure.
He also commented that for many years the Group has been answering similar questions about its market leadership in Spain, and stressed the durability of its substantial margin (still north of 40%), which it has largely managed to protect. Despite the implication that analysts would never be convinced, he nevertheless took the time during the call to circle back on a previously answered question on the subject to provide additional information he considered backed up his point on the robustness of Spain. While this demonstrated that the Group is confident regarding the strength of its domestic business, it also underlined the sensitivity of management to any doubts expressed in relation to it.
Hispam woes persist
Telefónica Hispanoamérica was another area that saw the Group seek comfort in sequential improvement in trends rather than harsher, year‑on‑year comparisons. Revenue declined 6.4% year‑on‑year in Q3 in local currency terms, which was viewed as a considerable improvement on the 10.8% drop seen in Q2 (Telefónicawatch, #146).
Across the division, commercial activity is said to be up at pre‑COVID‑19 levels in some areas, with OBs in Chile, Colombia, and Mexico called out as star performers. The region is reportedly also still seeing a shift towards contract customers in mobile, and a "clear upward trend" in adoption of full‑fibre services.
However, profitability for Hispanoamérica has plummeted, and the division reported an OIBDA loss of €344m following the recognition of a €785m impairment linked to Telefónica Argentina, as the Group addressed the impact of hyperinflation in the country. Excluding this, OIBDA for the division would still have shown an 18% year‑on‑year decline in organic terms. As well as COVID‑19 impacts, the OIBDA figure was significantly affected by the cost of simultaneously running two networks in Mexico, as customers are transitioned onto AT&T infrastructure (Telefónicawatch, #145 and passim).
Ready and willing sellers, with Hispam prep nearing completion
Abasolo reiterated Telefónica's "willingness and capacity" to protect cash flow generation through disposals, as well as organic measures. She was particularly keen to emphasise the scope of the Group's options in this regard, and declared Telefónica unafraid of taking strong action.
"We are actively managing our asset portfolio. I think we are being bolder, and we are executing faster because we need to remove uncertainty on our deleverage path. We have a balance sheet in excess of €100bn, it's full of high-quality assets; we have infrastructure assets, more than other companies in the sector. So, we believe we have huge capacity to generate value with our asset base. "

— Abasolo.
The main area where Telefónica is expecting to be active on sales and spin‑offs is in Latin America. The Group is working on two overarching projects for the Hispanoamérica division: a dedicated team is focusing on improving efficiency and boosting cash flow generation while the assets remain in Telefónica's control; and in parallel the Group is continuing to take the necessary steps to isolate the operation sufficiently to enable monetisation.
The operational carve‑out is said to be complete, with the corporate carve‑out also almost there. Outstanding tasks include preparing deal documentation and finalising the potential capital structure of the business. There remains uncertainty regarding the nature of any inorganic activity, however, with Abasolo keen to keep her options open as the Group maintains an eye on market conditions. She declared, though, that the Group was working to be sure that "when the window comes, we are fully prepared".
Infra rolling on
Telefónica Infra, the home of the Group's monetised infrastructure assets, was said to be proving "solid" and a testament to the "robustness and resilience" of the business model. The Telxius tower business was highlighted as a driver of the Infra division's 2.1% year‑on‑year organic revenue growth in Q3, with higher colocation income noted alongside the benefits seen from acquiring additional Telefónica towers. For the year to date, however, Infra revenue of €609m is down 2.2% organically.
The division may still be used to bring in some quick cash. During the results there were allusions to the prospect of a future sell‑off or other inorganic activity in relation to the submarine cable business within Telxius. Vilá also reiterated that Telefónica was open to contemplating its options regarding a further stake sale in the Telxius tower business, which prompted further speculation on a link‑up with Cellnex (see separate report).
The Group saw its credit rating cut by Standard & Poor's in the days following the event to one notch above junk, in a move that may increase pressure on the Group to raise more quick cash by selling infrastructure (see separate report).
Tech building up
Meanwhile, the establishment of Telefónica Tech was held up by the Group as a potent sign of its ongoing transformation. Phase one of the Tech project is said to be complete, with the creation of discrete units holding assets linked to cybersecurity, cloud, and IoT/Big Data (see separate report).
The division is growing, with an increase of just over 15% in revenue for 9M, totalling €1.1bn. However, growth remains patchy, and at levels lower than previous years, with Q3's increase coming in at 10.5%.
The cloud services segment is the current main driver, with a 15.4% year‑on‑year improvement during Q3 (bringing the 9M revenue total to €567m). This was attributed to the pursuit of a multi‑cloud services strategy for enterprise customers. For both the cybersecurity and IoT/Big Data segments, financial performance was skipped over in the results presentation, and the acquisition of new consultancy expertise and development of new business propositions were emphasised instead. This may have been because actual revenue performance was less than stellar, with cybersecurity seeing 4.3% year‑on‑year increase in Q3 (bringing the year‑to‑date total to €314m), and IoT/Big Data up 8.6% (€232m).
Telefónica Group Q3 FY20
1

2

Currently reading

Headline data: Another quarter of belt‑tightening and falling revenue for Telefónica

3

4