Virgin Media O2–Greggs alliance working "well for both brands", as telco adds element of differentiation to customer loyalty programme.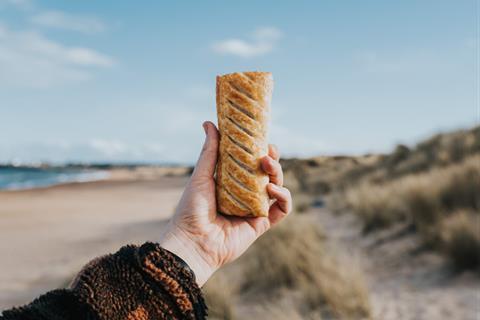 Hannah Squirrell, Customer and Marketing Director at British bakery chain Greggs, talked up the value of its new B2B alliance with Virgin Media O2 (VM O2), framing it as a mutual win-win.
Speaking during its Capital Market Day last week, Squirrell said the partnership — which has enabled Greggs to offer "exclusive" giveaways as part of the operator's brand loyalty application O2 Priority — "really works well for the two brands together". She added that it facilitates collaboration on advertising and marketing activities, whereby "both brands come together to promote products and services" (although what exactly this entails is unclear).
"We're getting a lot of awareness from O2", Squirrell continued, "because they see [Greggs' offerings] as such a valuable proposition for their customers".
Since the alliance was signed in mid-April, VM O2 customers have been able to claim free pastries, pizzas, and cakes at Greggs' 2000-plus UK points of sale on Fridays and Saturdays via Priority. Through this, Greggs is targeting new customers and looking to generate greater footfall at its high street shops, post-COVID-19.
For VM O2, the alliance would appear to add a point of differentiation in the rewards-based loyalty sphere, especially against its main competitor in the space: Vodafone UK's VeryMe scheme, which launched in 2018. The latter has, in the recent past, provided subscribers with opportunities to obtain freebies and discounts from the popular 'food-on-the-go' bakery, but only in what it described as temporary promotions.
Priority launched in 2011 (Telefónicawatch, #56), combining elements of existing O2 More and O2 Priorities offerings, as well as the telco's "You are Here" location-based marketing service. It offers deals and discounts on "special experiences" with a tranche of well-known brands and high street chains (most of which are on a short-term basis, with Greggs being an exception). Also part of the Priority partner ecosystem is Booking.com, Caffè Nero, and Makebox & Co.

Sam Patterson is a Staff Reporter for TelcoTitans, contributing telecoms news analysis since September 2020 as part of the TelcoTitans Editorial team.