Once-dissenting operators now planning to use licence-based campus networks for service and technology development.
Steady growth in 5G local frequency allocations maintained, reaching 88 organisations in the first year.

Verizon also enters scene.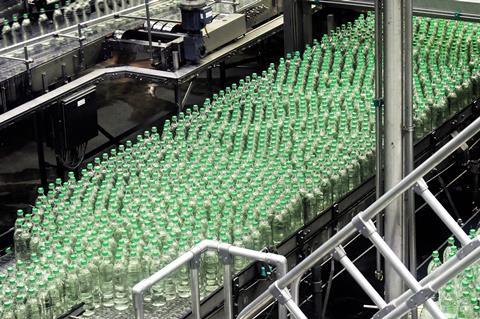 Telefónica Deutschland (O2 Germany) and Deutsche Telekom's T-Systems International appeared on the list of organisations that have been granted 'local' 5G allocations in Germany, the first time that telecoms operators have explicitly featured in the roll call.
Also present is Verizon Deutschland, the enterprise service provider that is part of the US-based Verizon Communications group.
Germany's Bundesnetzagentur (Federal Networks Agency/BNetzA), which is spearheading private 5G licensing in Europe, said it had received 93 local 5G network applications as of 13 November 2020, with 88 granted.
This represents a moderate increase from September, when approvals stood at 74, and points to steadily rising demand for localised, mid-band (3.7GHz/3.8GHz) rights for agricultural, industrial, and research organisations. Approvals stood at 43 in April; the nation's liberalisation of the rights commenced a year ago.
Organisations also still appear increasingly willing to make their 5G allocations public. Now, BNetzA has been permitted to publish details of 51 applicants, up from 38 applicants in September.
Building a head of steam
Mobile network operators were initially critical of BNetzA's 'industry band' plan. Having failed to block it, they now pitch themselves as key campus network partners, pushing for end-to-end responsibility across connectivity, service, and solutions.
A spokesperson for O2 Germany said the BNetzA 5G campus network licence will support a private 5G network at its Munich premises for internal research and testing purposes.
O2 Germany is already providing private 5G network solutions to enterprise customers. One high-profile project is the deployment of a 5G campus network for Mercedes-Benz Cars at Factory 56 in Sindelfingen, in collaboration with Ericsson. O2 Germany also partnered with Nokia for its first 5G private network deployment at BASECAMP, with the supplier providing a small-cell-based indoor network for the project (Telefónicawatch, #141).
Deutsche Telekom has also been steadily building up its go-to-market play around campus networks, supported by a strategic partnership with Ericsson and trial partners such as Accenture, Audi, BASF, BMW, and OSRAM (Deutsche Telekomwatch, #93).
While not yet a private licence holder, Vodafone Germany previously indicated that it is working with almost 200 organisations on 5G campus networks. Publicly confirmed projects include a collaboration with e.GO and Ericsson on electric car production, and a partnership with Lufthansa Technik and Nokia on the construction of a 5G campus network at an aircraft hangar at Hamburg Airport (Vodafonewatch, #185).
Organisations confirmed as having been granted a 5G local 3.7GHz/3.8GHz concession, 21 September 2020–13 November 2020
Source: Bundesnetzagentur.
Accenture GmbH

Airbus Defence and Space GmbH

Congiv GmbH

IT and telecoms solutions

Hochschule Reutlingen

Karlsruher Institut für Technologie (KIT) - wbk Institut für Produktionstechnik

Production technology research

Sartorius Corporate Administration

Accounting and professional services

SETUP Protokolltester GmbH

Computer and software distribution

SEW-EURODRIVE GmbH & Co.KG

Drive technology manufacturer

Technische Universität Kaiserslautern

Telefónica Germany

TeleRetail GmbH

Autonomous driving technology

T-Systems International GmbH

Verizon Deutschland

Anne Morris is a freelance journalist, editor and translator. She has been working as a reporter and news analyst for TelcoTitans since 2016.