While Telefónica and Liberty said to be on same page on O2–Virgin Media integration, respective chiefs hinted at varying concerns and strategic priorities linked to the progress of the JV.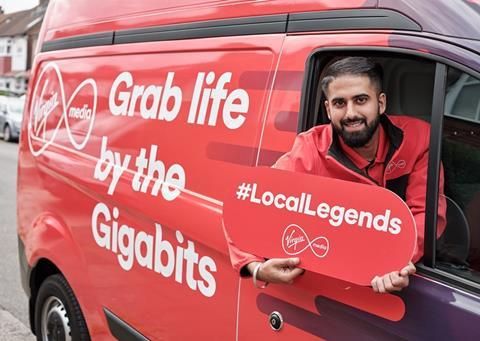 He claimed "Liberty already had the plan to accelerate [rollout] but now it's going to be accelerated", and raised the prospect of creating a wholesale market that could be an alternative to the growing fibre network of Openreach. The Telefónica chief suggested that this will prompt stakeholders in the UK market to make choices as to whether they will rely on indirect access, or develop their own networks to scale (it might be worth noting that Telefónica has picked the indirect access path in Germany).
Fries, meanwhile, suggested that this was a discussion for a later date, and appeared to imply it was best not to say anything that might spook the powers-that-be ahead of receiving clearance for the merger. Asked about wholesaling, or the prospect of partnership with other major retail players in the UK, Fries did not want to rule anything out, but was careful not to explicitly rule anything in.
"I'll say two things to be careful. One, all options are open. But two, we have to be thoughtful… our focus right now is obviously on the regulatory process. So it would be very difficult for us in the midst of a binding transaction that's under regulatory review to go ahead and do something else significant or strategic that could alter or impact the transaction and the regulatory process. So clearly, we're not going to do that and nor should we do that."

Fries.
He did acknowledge, though, that Liberty had had preliminary conversations with Telefónica on the prospect of network expansion, and recognised that increased investment alongside industry or financial partners with wholesale access provisions "could be very accretive and very interesting".
For now, however, Liberty is expected to remain "laser-focused" on completing the merger.
Fries has also a bit of history in making a type of 'non-denial denials' of benefits linked to the O2–Virgin Media deal that are there, but best not discussed in polite company. In a summer discussion as part of a Merrill Lynch technology conference, the Liberty chief alluded to the significant potential for the application of tax-saving historic losses at the new JV, while also distancing himself from any suggestion that these considerations were a significant part of corporate decision-making.

Neal Doran is a Senior Analyst for TelcoTitans. Neal's industry knowledge and experience as a telecoms analyst and writer spans three decades, and he has been a key part of TelcoTitan's Editorial team since 2001.