Vivo said to have been collaborating with the Phoenix fibre unit since March 2019.
Deal brings in a further 170,000 premises, with 310,000 to come.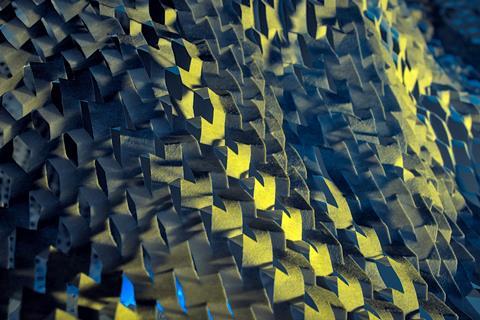 FiBrasil has made its first acquisition only a month after Telefónica|Vivo indicated it will consider buying other fibre providers via the neutral fibre wholesale provider joint venture (JV).
The JV, established by Vivo together with Telefónica Infra and Canadian investment group Caisse de Dépôt et Placement du Quebec (CDPQ) in March, acquired Fiberty 1 in late-August 2021. Formerly known as Phoenix Fiber do Brasil, Fiberty 1 was sold to FiBrasil by its parent company, Phoenix Tower, whose shareholders are Blackstone Tactical Opportunities and John Hancock Life Insurance.
The acquisition was referenced on LinkedIn by Thomaz Horta, Director, Infrastructure Investments at CDPQ, who described Fiberty 1's platform as a neutral fibre network that passes 170,000 households in eleven cities. Local reports say the cities are in the states of Espírito Santo, Goiás, Minas Gerais, and Rio Grande do Sul.
Notably, Telefónica disclosed in its FY20 Annual Report that Vivo had already reached an agreement with Phoenix Fiber on the joint development of a fibre-to-the-premises (FTTP) network in the states of Espírito Santo, Goiás, and Minas Gerais. This followed an earlier tie-up with American Tower Corporation in Minas Gerais.
Christian Gebara, Chief Executive of Telefónica's Brazilian operating business, made reference to both FTTP collaborations during earnings calls in October 2020 and February 2021, and in the latter call indicated that "together, we already have more than 25 cities". TeleSintese previously reported that Vivo signed its agreement with Phoenix Fiber do Brasil in March 2019 as its anchor tenant.
It's complicated
The situation regarding Phoenix Fiber do Brasil certainly seems complex. Phoenix Tower sold Phoenix Tower do Brasil to Highline do Brasil, a portfolio company of US private equity player Digital Colony, in November 2020. TeleSintese indicated at the time that Phoenix Fiber do Brasil was also exploring a sale of its fibre assets.
The news site said Phoenix Fiber was created in 2018 with the aim of building a fibre network in 50 cities, covering 500,000 households. Phoenix executives were said to have been exploring options to share fibre networks after they found the deployment process to be slower than expected.
Telefónica said FiBrasil started with coverage of 1.6 million households in 34 cities and is targeting a reach of 5.5 million homes and businesses over the next four years. It was expected to pass 500,000 additional households by the end of 2021. TeleSintese said with the Fiberty 1 acquisition, Vivo has increased the coverage target to about six million homes. The news site noted that the transaction includes a further 18 cities that are under development, with a further 310,000 households to be covered. The deal is expected to be completed between October 2021 and March 2022.
FiBrasil began operations at the beginning of July after receiving regulatory approval. The JV forms one element of Telefónica's asset monetisation spree in Latin America, aimed at debt reduction and improved profitability. The Group has also recently established similar FTTP ventures in Chile and Colombia. Telefónica del Peru, for its part, created PangeaCo in 2020; recent reports suggest that Telefónica is in negotiations about a partial sale of its Peruvian full-fibre subsidiary.

Anne Morris is a freelance journalist, editor and translator. She has been working as a reporter and news analyst for TelcoTitans since 2016.