Ezentis maintained its drumbeat of deals, highlighting its ongoing infrastructure management relationship with Telefónica across Latin America.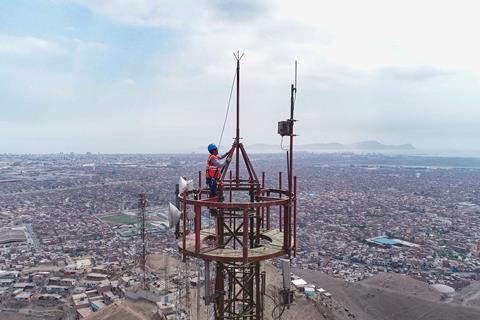 Telefónica Group's network maintenance partner Grupo Ezentis flagged serval renewed contracts with Telefónica Group as it continues to provide management services for the telco across its footprint.
Ezentis flagged a contract renewal with Telefónica Peru, said to be worth an estimated €90m. Under the terms of the four‑year extension, which runs until July 2023, Ezentis's local subsidiary will be responsible for sites in the country's capital Lima and the main provinces of the southern part of Peru. Ezentis has provided network maintenance services to the operating company since 2009.
Ezentis also confirmed it had extended its contract with Telefónica|Vivo for a further two years, in a deal reportedly worth BRL 63.2m (€13.8m), to operate and maintain Vivo's fixed-line, broadband, and cable TV services in the country's southern region.
The latest deals build on an existing relationship between Telefónica and Ezentis. A slew of contract renewals were confirmed in Latin America during 2016 and 2017 (Telefónicawatch, #113, #116, and #123), in addition to a more recent deal in September 2018 in the two companies' home market of Spain (Telefónicawatch, #130). In May 2019, Ezentis highlighted a contract renewal with Vivo, worth an estimated €117m, for the operation and maintenance of more than 14,000 telecommunication sites across Brazil (Telefónicawatch, #135).
In Spain, Ezentis recently confirmed that it had won a contract with Telefónica España to support shutdown of the operator's legacy copper network, including decommissioning 25 facilities, as the operating business seeks to migrate customers to fibre-based services. Telefónica awarded Ezentis the first phase of a project called FARO, launched in June 2018, which reportedly closed 253 legacy exchanges by the end of 2018. A further 200 exchanges are set to be shuttered in each of 2019 and 2020. Ezentis highlighted the possibility of extending the contract to other Telefónica territories.
Ezentis also completed the acquisition of Liteyca's fixed network operation and maintenance activities in six Spanish provinces for €27.5m, covering Telefónica contracts in Ávila, Las Palmas, León, Madrid, Salamanca, and Zamora. The acquisition, which was said to consolidate Ezentis's position in provision of fixed-network services to Telefónica with additional revenue of €45m, will result in the transfer of seven logistics centres, as well as more than 500 technicians, to Ezentis's Spanish division.
Spain is Ezentis's largest market, generating 40% of revenue, followed by Brazil and Chile, which collectively account for more than 85% of its total business.